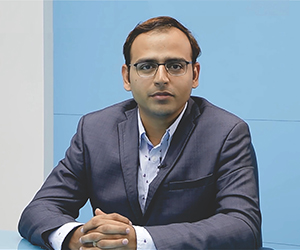 TACT (Technology Academy for Competency Training) is an initiative born to bridge the demand supply gap of qualified professionals in Emerging Technologies. TACT is the training arm of Collabera - a two decade old, leading force in Staffing solutions and a $550 million enterprise. Collabera brings to TACT its keen knowledge and understanding of its clients' needs, over 350+ companies that are global leaders including Fortune 100s and Fortune 500s. This represents an excellent industry exposure and vast career opportunities for the TACT certified professionals.
Within a short span of time, TACT has trained thousands of professionals across the world, established excellent infrastructure and acquired top rated trainers who are SME's and technocrats. We have been recognized as the best training provider for IoT (Internet of Things) by Analytics India Magazine and Best Training provider of Big Data Hadoop Developer by the Silicon India Magazine.
TACT has a strong team and a passion for training, coupled with a far reaching vision of the kind of skills employers will require in the IT domain. Fuelled by the vision to make learning easy and affordable for millions of IT Professionals across the globe, the firm has gone from strength to strength due to popularity of the courses and the support from the trainers and learners. Differentiating Factors What sets TACT apart from the competition is its globally recognized certification which is valid across the globe and highly valued among Collabera's end clients, presenting an ocean of opportunities for its TACT certified professionals. The firm commits to an optimized batch size; so, the programs can be kept engaging and allow its Instructors to give attention to all the learners in the live virtual programs. TACT does not cut corners with its infrastructure; everything from its state-of-the-art free lifetime LMS to the dedicated cluster access and virtual platform is best in class. Moreover, the firm's wide range of Technical, Functional and behavioral courses are recognized globally and delivered by expert Trainers who are SMEs and are Global Community Partners with Hortonworks and Advantage Partners with MapR.
TACT's programs are focused on emerging and disruptive technologies like Internet of Things (IoT), Big Data Hadoop Administrator and Big Data Hadoop Developer, Apache Spark and Storm, DevOps, Cloud computing with AWS, Data Science and much more. The firm mainly provides training to students, freshers and working professionals. It also welcomes Corporate Enterprises and Educational Institutions. The courses offered at TACT are up to date and focuses on excellent Quality Training that gives practical, in-depth knowledge to the learners and makes them Job Ready. The popular training programs are around the SMAC hemisphere. SMAC - Social, Mobile, Analytics and Cloud is the coming together of four technologies, driving business innovations, today.
Collabera TACT's Hadoop Administrator course gives expertise as a Hadoop Administrator and the capability to implement real life, industry demanded Hadoop Administration projects.
The Big Data Hadoop Administrator course gives expertise as a Hadoop Administrator and the capability to implement real life, industry demanded Hadoop Administration projects.
Become an expert in Cloud Computing by getting trained in AWS like EC2, S3, EBS, ELB, Auto scaling, RDS, Route53, IAM, Cloud watch and many more. This online course will help in understanding the cloud computing architecture designs and build solutions on the AWS platform.
As the world of mobile is ever transforming, Android has been recognized as the largest platform for programmers in today's era. A vast number of businesses across the globe with multiple domains are building Android Apps for both retail and enterprise products.
TACT is ranked#1 among the top 10 IoT training providers by Analytics India Magazine. TACT's IoT (Internet of Things) course gives an in-depth understanding from the very basics to creating and programming IoT devices which are the future of all everyday electronic objects. Digital Marketing This online course will help in developing strategic understanding of how to use digital media to grow the sales and branding of a firm by covering all the important aspects of Digital Marketing.
DevOps is the practice of operations and development engineers participating together in the entire service lifecycle, from design through the development process to production support.
The Project Management Professional Training is for professional working in the capacity of a Team Lead or Project Manager. This course trains to the concept of PMI®, PMBOK® and PMP®.
The global Hadoop market in the year 2016 has been estimated to reach US$ 8.74 billion, with a rise of 55.63 percent CAGR during the envisage 2012- 2016. In the near future, some of the best leading Hadoop technology firms across the globe will play an immense role in market growth.
TACT'S goal is to create a pipeline of 1, 00, 000 trained professionals to tackle the ever rising demand-supply gap of talented resources in Emerging Technologies. By high quality training and certification, the firm aims to provide better careers to students and lucrative opportunities to IT professionals and value to its customers across the globe.