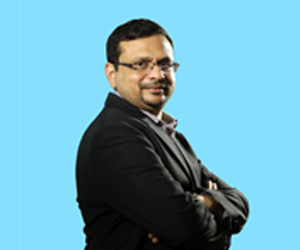 Founded by techopreneur Payush Gupta, with two decades of experience in IT, Telecom, e & m-Commerce, and e-learning, Hub4Tech has set up a network of about 375000 students, 700+ trainers, 20000 pre assessed talent profiles and 200000+ pages Assessment papers from 170 countries worldwide. Driven by a strong team of professionals, with the right combination of product and services knowledge backed by exceptional execution and operational capability, the firm successfully provides Training, Assessment and Hiring services in 25+ Corporates and 30+ Institutions.
The firm envisions being the world's largest platform for professional trainers and talent and giving the power of choice back to students and corporates from traditional learning and hiring models.
The global tutoring market size is $102 Bn and Indian tutoring market is estimated to touch $16 Billion by 2017 and will increase Estimated CAGR over the next five years 11 percent.
• Main Challenges are Trainer quality and profile assessment process. • Hub4Tech is giving choice of Trainer and location based personal Tutoring also.
Online and In-Class Training to Students, Training to Corporate, Leads to Trainers, Hire personal Trainer, Hire Pre-assessed Talent and e Learning & Assessment Engine. • Choice of Trainers and Trainer availability at your location (already covered 70 cities in 40 countries). • Providing Assessment Engine for assessment of Talent for fresher level and lateral level hiring both. • Branding of Trainers and Talent.
NIIT, Wipro, Conax, Vidya College of engineering, AKS software, amongst others.
Flexible timing, opportunity to learn and opportunity to apply.
They are developed as a P&L head of their respective categories and products. They can think and apply their ideas.
Hub4Tech has already set up a network of about 375000 students, 700+ trainers, 20000 pre assessed talent profiles and 200000+ pages Assessment papers from 170 countries worldwide and its future plans/global strategy is to strengthen its branding exercise further through digital marketing and enhancing its content quality and processes.
1) Year of founding: 2015 2) Funding information: Funded by Founder Mr. Payush Gupta and later on 4 more Equity partners from USA, Singapore, Africa have joined. 3) Founding members: Mr. Payush Gupta 4) Office locations: Delhi/NCR, Noida 5) Company strength: 15 Employees 6) Website: www.hub4tech.com