Higher Education Review ›› Magazine ›› June-2018 ›› Special issue
3B ROBOSKOOL: Paving the way for a Skilled Nation
Author : HER Team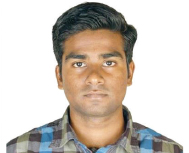 Aravindh S., Co-Founder 3B ROBOSKOOL
With the global upsurge in automation technologies, the future is waiting for a bracket of creative, critical and socially skilled manpower. Robotics can play a significant role in molding the learners into innovative and creative individuals. Heading towards the mission of providing every student an opportunity to learn robotics in their foundation years, 3B ROBOSKOOL was formed in 2013 by a young team of engineers from diverse fields. Established as a STEM-based institute initially, today 3B ROBOSKOOL have crossed training 10,000 students and is determined to cross 12,000 students in the academic year 2018-2019. The institute is an official partner of FIRST LEGO League (FLL) and World Robot Olympiad (WRO).
"We are committed to promote robotics as sound career pursuit and also hold the belief that it should be part of the core curriculum in every school of India, as it will definitely assist the students in addressing the advancements with ease in future," says Aravindh S., Co-Founder, 3B ROBOSKOOL. Having its head office set up in Chennai, the institute has branch offices in Bangalore, Hyderabad, Visakhapatnam, and Mumbai.
Boasting a strong team of engineers and esteemed faculty advisors, 3B ROBOSKOOL strives to imbibe the right attitude and caliber in the students, letting them achieve new heights.
Getting an immense appreciation for its quality of training, the 3B ROBOSKOOL is soon going to open its branch in Qatar and UAE. In a very short span of time, the institute and its students who have bagged numerous awards and laurels viz. won Overall Championship in first Lego League 2015, won Robotiz India competition held at Anna University, Chennai, conferred with VRC and Innovate 2017 award and so on. Aravindh opines, "We introduce STEAM (Science, Technology, Engineering, Arts, and Math) Education concept in the name of "EARLY SCIENCE" course using Robotics, Aero Modeling and 3D printing in schools along with regular workshops, cultivating a techno-friendly attitude among the students."
Apart from Early Science course, which is conducted in schools, the institute also organizes ASA (After School Activity) classes in the training centers where students can come after school and get insights on aspects of robotics coupled with an initiation of Carpentry and Wax Modeling courses. "The children are assessed on the basis of their knowledge of robotics and programming concepts upon completion of the curriculum. We arrange summer camps in our centers during the month of April and May every year," pinpoints Aravindh. The courses designed by the institute entirely revolve around hands-on learning approaches such as 'Learning with a purpose', that promises of actively involving each student in the learning process and honing their multiple intelligence and potentials.