Higher Education Review ›› Magazine ›› May-2018 issue
Alva's Institute of Engineering and Technology: Rendering Upgraded Version of Civil Engineering Education
Author : HER Team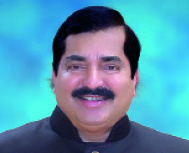 Dr. Peter Fernandes, Principal Alva's Institute of Engineering and Technology
Recognizing his entrepreneurial inclination at an early age, Venkatesh Bangera opted to pursue a Diploma in Civil Engineering (DCE) for fulfilling his aspiration of constructing buildings. However, after the completion of DCE, Bangera realized that only a diploma will not help him, he needs to study the subject extensively to gain high-level advanced knowledge. With thorough contemplation and research, he chose to obtain a Bachelor's degree in Civil Engineering from Alva's Institute of Engineering and Technology (AIET). This move turned out to be the best decision of life for Bangera who graduated in the year 2013 from the institute.
Soon after coming out from AIET, Bangera along with his father established a construction company viz. Sri Siddhi RNB Developers. Today a successful entrepreneur, Bangera credits his success to all the faculty members and the HoD of the Civil Engineering Department of AIET. "All the members of the department are highly co-operative, moving forward with a common goal of producing capable civil engineers. I am still in regular contact with my HoD," says Bangera. There are several such stories alike Bangera, which have got accomplished in the campus of AIET.
The Department of Civil Engineering at AIET was initiated in the year 2009 with well-equipped laboratories
A premier institute in Mangalore, AIET is a part of Alva's Education Foundation (AEF), Moodbidri, which was founded by a man of great vision Dr. M Mohan Alva, who is an educationist par excellence – transformed Moodbidri into a cultural and educational hub of Dakshina Kannada. Dr. M Mohan Alva, Chairman, AEF is an embodiment of humaneness and selfless service. His contribution towards education, culture, and sports is quite remarkable.
The AIET campus is spread over 30 acres of land encompassing state-of-the-art facilities. The full-fledged Entrepreneurship Development Cell (EDC) placed in the campus assists the students with their entrepreneurial ideas. Having MoU with Entrepreneurship Development Institute of India (EDII), Ahmadabad, AIET is going to launch a one-year Diploma in Entrepreneurship and Business Management in association with EDII from the current year. The institute also houses many incubation centers in association with District Industries Centre to boost Entrepreneurship spirits among students.