Higher Education Review ›› Magazine ›› June-2018 ›› Special issue
Asha24: Turning Pro Literates to Proficient Scholars through Quality Training
Author : HER Team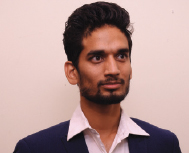 Abhishek, Co-Founder Asha24
The emergence of machines powered by artificial intelligence (AI) has strongly influenced the world of work in the 21st century. Both blue-collar and white-collar sectors are getting affected with a number of jobs getting replaced by robots and automated processes. The term 'digital workforce' is taking over the concept of the manual workforce and in this scenario, fresher's, as well as professionals, are required to upgrade themselves with skills that would help them remain abreast the latest technologies. This made Sunil, who holds an experience of over a decade with IBM along with the two other co-founders Abhishek and Biswa, initiate Asha24 in the year 2017.

"Before we founded Asha24, we had spent 4 years mulling over the idea and performing necessary research of coming up with a radical platform that could offer affordable mentoring on the go, in order to endow, educate and enable the professional workforce of India", opines Abhishek. Despite being a young training provider, Asha24 has already launched over 100 courses so far, with the pipeline holding 50 odd courses to be introduced by the end of next quarter. The syllabus, in its entirety, is prepared by industry leading Robotic Process Automation (RPA) experts. Asha24 provides corporate style training and placement oriented courses.

Every learner at Asha24 is taught using real-time approaches, successfully rendering them as leaders of hands-on experience, at a reasonable fee. The trainers of Asha24 are experts in Hadoop, PMP, PRINCE2, PMBOK, CBAP, CSM, MongoDB and so on, with more than 10 years of industry experience. They stay available to the learner for 24x7 through email and chat support, administering highly responsive learning sessions. The clients of Asha24 include top-notch companies like Accenture, IBM, ePromptus Inc., Eaton, Wisseninfotech, and Prodapt Consulting-Netherlands.

Once enrolled with a course, 20 to 22 hours of resolute training is most certainly provided, additionally granting the learner with flexibility of lifetime access. Explaining an instance where Asha24 stood out among its competitors, Abhishek says, "A US-based company, ePromptus Inc. had been ardently looking to get trained on one of the RPA tool, given which, they contacted a few providers including us. However, the instant support and total transparency of our training programme made Asha24 their first choice without much contemplation."

Asha24's website contains a blog section, managed by a dynamic blogging team, comprising of over 12 writers who constantly keep themselves and the readers updated on the courses provided, various trends, practical tips and a whole lot of reasoning. "These bloggers are our affluent asset who put together and produce prolific amounts of structured information on various technologies," adds Abhishek. Moving ahead to increase the accessibility of its training, Asha24 plans to continue affiliating with colleges and corporate conglomerates. They do intend to participate in the upcoming Hackathon and promote many tech gatherings.