Higher Education Review ›› Magazine ›› June-2018 ›› Special issue
Baba Farid College of Engineering and Technology: Synergizing with Industry Giants to Address the Skill Gap
Author : HER Team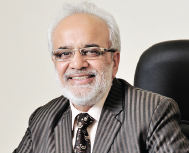 Dr. Gurmeet Singh Dhaliwal, Chairman Baba Farid College of Engineering and Technology
According to a recent report, the education sector in India is poised to witness major growth in the years to come, as the nation will have world's largest Tertiary-age population and second largest graduate talent pipeline globally by the end of 2020. However, despite these encouraging statistics, a major segment of graduates remain unemployable. Not possessing suitable skills is indeed one of the major reasons. In this scenario, the institute-industry interface has evolved into a necessity. Contemplating this minutely, Baba Farid College of Engineering and Technology (BFCET) was originated in the year 2008, which is been managed efficiently by the eminent educationist, Dr. Gurmeet Singh Dhaliwal. The institute since its inception has been rendering quality education at an affordable fee to the aspiring engineers with an assurance of job readiness.
Dr. Dhaliwal opines, "Although academia and industry are two different worlds operating on different pedestals, the rapid pace of change in the outside environment has compelled these two entities to come together to solve some real-world challenges and this has been well recognized by us". Enhancing the curriculum with sound practical applications, the institute is endowed with seven departments viz. Department of Computer Science & Engineering, Department of Electronics and Communication Engineering, Department of Applied Sciences, Department of Civil Engineering, Department of Information Technology, Department of Mechanical Engineering and Department of Electrical Engineering.
With each department having its own laboratories equipped to handle high-end research, the students and teachers of BFCET involve in research activities by participating in a wide range of international research collaborations
Taking the onus to provide maximum training to the students, the institute has classified the training process into three sections i.e. training within the course, training at the end of the course and placement cum training where students undertake training in their final year while receiving stipends that clearly optimizes their scope to get recruited. "BFCET has been conducting skill competitions in-line with World Skills annually from the last three years in collaboration with NSDC and commendably five of our students have represented Punjab State in National Level Work Skill Competitions organized by CII in 2017 and 04 students have represented Punjab State in 2018 in Skill Competitions organized by World Skills India after clearing the state and regional levels," proudly says Dr. Dhaliwal.
Comprehending the fact that only internal training will be not sufficient for students to get skilled; BFCET has collaborated with prime corporates and institutions like Microsoft, SAP, Oracle, IIT Delhi, IIT Bombay, NITTTR Chandigarh, University of British Columbia Canada, University of Oslo Norway, British Columbia Institute of Technology Canada and many more for facilitating an environment for integrating education with research, innovation and skill development. "In association with AIESEC, Global Internship Program is offered to our students. More than 20 students of our group have successfully completed their internship under this project," pinpoints Dr. Dhaliwal. Additionally, BFCET has also tie-ups with numerous national and international industrial bodies like ASSOCHAM, CII, FICCI, NASSCOM, PHD Chamber of Commerce, NSDC, AIMA and many more.