Higher Education Review ›› Magazine ›› April-2018 ›› Special issue
Bangalore School of Design: Creating Design Trendsetters
Author : HER Team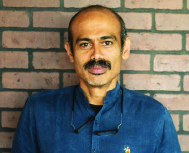 Dineshwar .S, Director Bangalore School of Design
A couple of years stay in the technology-thriving city of Bangalore will teach a person how to embrace the changes. Be it technology, education, sports, entertainment, fashion or home décor, Bangaloreans would accept anything that comes with a new flavor. Bangalore School of Design (BSD), a newly minted design college in the city, is now becoming a trendsetter with its unique offerings. With Interior Design taking shape as a distinct and a recognized profession, there are not many colleges in the country like BSD that combine sub-stream subjects like Product Design, Furniture Design and so on along with the core topics.

Established by a team of professionals who possess over 25 years of experience in the field of design, the institution aims to prepare its students to be leaders in the profession of Interior design by rendering innovative teaching methods, expert faculty, and close industry relationships. Although affiliated to Bangalore University, BSD goes beyond the prescribed university curriculum and embodies add-on programs such as live sketching interactions with on-going projects and more, while emphasizing a foundation in the basic fundamentals of the process of thinking design.

Dineshwar, Director, BSD, says, "In the coming years, we are hopeful to expand by introducing courses such as Furniture Design, Product Design, Landscape Design, Graphic Design, Diploma in Architecture and Digital Architecture." The wide range of courses that the institution is extending allows the students to broaden their knowledge in different subjects instead of staying confined within the core subjects. Each course at the institution is imparted by faculty members who possess long years of practical experience in the arena of Architecture and Interior design.

The institute maintains a small class size so that our students can reap more knowledge from the teachers on an individual basis. It has helped us to create a vibrant culture of mentoring in the classroom. At BSD, the faculty members do not keep any stone unturned. Using innovative and interactive methods of teaching and learning, they work with each student precisely to develop the students as a designer rather than a draftsman. Here, the institute takes responsibility of grooming the students to be successful and confident Interior Designers.

Ensuring a smooth functioning of the curricular and co-curricular activities, BSD has already tied up with various professionals and firms in the field of design. The list includes prominent names like Space matrix, Design Studio Consultants, Techno Architects, Twigger furniture, Verzont builders, Vertex consultants and so on. Dineshwar pinpoints, "The institution is strong-willed to affiliate with world-renowned Design Colleges and start exchange-programs and dual degrees, which will enable our students to get a global exposure in next few years."