Higher Education Review ›› Magazine ›› April-2018 issue
Hanson Canada: An International Gateway to Unmatched Experiences
Author : HER Team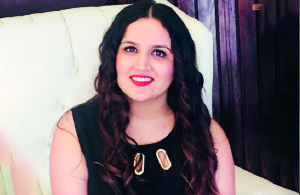 Hardeep Kaur, Interim Vice President of Marketing and Admissions Hanson Canada
According to several research reports, the present education scenario encourages students to pursue self-study, rather than spending countless hours sitting in classrooms and following the concept of "study hard." Hanson Canada is a premier post-secondary Canadian institution because it fosters a specialized, individualistic approach to education. Hanson students find themselves free to study independently while gaining practical work experience, and they get to enjoy the best of living in Canada as a young adult. For international students staying far from their homeland, this learning environment helps students to build their personal and professional endeavours and immerse themselves in Canadian Culture.
A private education group, Hanson Canada is headquartered in Ontario and has three subsidiary divisions: Cambrian at Hanson, Hanson School of Languages, and Hanson International Academy. Hardeep Kaur, Interim Vice President of Marketing and Admissions, proudly states, "in 2005, Hanson Canada entered into a licensing agreement with Cambrian College of Applied Arts and Technology, one of 24 public colleges in Ontario, to form Cambrian at Hanson. Since then Hanson has been delivering Cambrian College programs exclusively to international students." With the main campus located in Sudbury, Ont., Cambrian College offers various post-secondary programs including business, hospitality management, human resource management and on the partner campuses operated by Hanson in Toronto, Brampton, and Vancouver. This allows students to earn a public college credential at four locations.
Hanson's team of experienced and talented instructors ensures a productive and supportive learning environment
Apart from Cambrian College, Hanson also offers international students the opportunity to pursue studies in other two subsidiary divisions of Hanson Canada. Hanson School of Languages is an educational center offering English as a Second Language (ESL) support, including general ESL classes and English for Academic Purposes (EAP). "Hanson International Academy, offering an Ontario Secondary School high school program, provides an opportunity to those who wish to go to either university or college with 'significant support from academic perspectives," explains Hardeep Kaur. The institution ardently values innovation, creativity, and collaboration and strives to promote the same while instructing the students.
A completely student-centric approach is followed in all the campuses, where the first priority is given to students. Hanson's team of experienced and talented instructors ensures a productive and supportive learning environment. Activities are differentiated in order to accommodate the diverse range of student learning preferences and interests. Hardeep Kaur notes that "as the leader in public-private education, we avail our students with the best-personalized learning experience by guaranteeing a small class size." In addition, the instructors teach with utmost integrity and provide immediate attention and feedback to students whenever required. "Students are motivated to acquire hands-on activities and real-life application of skills, resulted in which our students feel stimulated, supported, and successful in obtaining their respective degrees in the campus," adds Hardeep Kaur.