Higher Education Review ›› Magazine ›› June-2018 ›› Special issue
Jeppiaar Engineering College: Standing on the Pillars of Quality and Integrity
Author : HER Team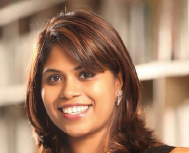 Dr. Regeena J Murli, Managing Director Jeppiaar Engineering College
A self-made man, Late Col. Dr. Jeppiaar's story is an inspiration to many today. Started his career as a Police constable, he had plenty of dreams and an explicit thrust for knowledge. With his perseverance and determination, he later earned a position which is commendable. Recognized now as one of the pioneers in the privatization of engineering education in Tamil Nadu and a person of few words but incredible deeds, Dr. Jeppiaar dedicated himself to the cause of technical education during his lifetime. He was an illustrious educationist, industrialist, and politician who were instrumental in establishing several educational institutions. One of his envision which has emerged as an excellent hub of technical education, Jeppiaar Engineering College was commenced in the year 2001.
Carrying forward her father's legacy, Dr. Regeena J Murli, the hardworking and dedicated daughter of Dr. Jeppiaar is enabling the institute to touch newer heights under her direction. "The institute was initiated with the sole intention of providing cutting edge technical education that is both accessible and affordable and over the years we have been successfully realizing our goal," opines Dr. Regeena. The institute has won numerous awards viz. National Employability award 2015, Jeppiaar Icon Awards 2015 and Best Engineering College with quality Education in Tamil Nadu. The institute offers an array of courses like B.Tech in varied disciplines, M.Tech, MBA and ME programmes.
From producing professionals to entrepreneurs, Jeppiaar Engineering College has made a niche for itself in the engineering education sphere
From producing professionals to entrepreneurs, the college has made a niche for itself in the engineering education sphere. Affiliated to Anna University, the institute has been identified as one of the spoke colleges under the College � Innovation & Entrepreneurship Development Program (IEDP) in 2016 by Entrepreneurship development institute (EDI), Tamil Nadu. "In an association of Wadhwani foundation we conducted entrepreneurship free courses for the benefit of student community who are inclined towards starting their own venture," pinpoints Dr. Murli. The E-Cell students of the institute regularly participate in events like E-leader workshop, Enatra, DST funded Entrepreneurship Awareness Camp (EAC), business competition and many more.
Not only for aspiring entrepreneur, the institute also organizes various programmes viz. soft skills training, aptitude training, company-specific training, mock interviews along with 300+ online assessments for those who prefer to get into top-notch companies. "We constantly work on the training module to meet the industry expectations. The idea is to proceed towards the path of progression and growth," claims Dr. Murli. The institute boasts of unmatched collaborations with industry giants such as Gate Pathshala to offer Gate coaching for students, Diamler CADD to enable students of Department of Civil & Mechanical Engineering to learn AutoCAD, Dynamic Associates for civil engineering students undergoing StaddPro course and the list hardly gets an end.