Higher Education Review ›› Magazine ›› June-2018 ›› Special issue
Kidotronics: Promising a Productive School Journey
Author : HER Team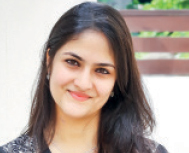 Niyati Bansal, Founder Kidotronics
The existing education system in India has been criticized by several academicians and scholars, as many believe that our schools and higher educational institutions lay less emphasis on embracing innovation and creativity. Students are often pushed to memorize and obtain good marks without considering if they have really understood the base concepts. Making the phrase 'Learning is Fun' a reality, Kidotronics is introducing students to STEM-based education using hands-on learning approaches. Based in Kolkata and only a-year-old, Kidotronics has already tied up with six major schools for weekly activity and reached out to 1000+ students so far.

Kidotronics conducts different kinds of workshops which generally last for one week to a year, according to the requirement of the child. Apart from rendering training in numerous schools, Kidotronics also runs afterschool and weekend classes at its center. Each class lasts for about 60-90 minutes and includes construction and programming of a robot, and understanding the STEM concepts in a unique and innovative way. "Kolkata has been introduced to Robotics education very recently, and not many children have exposure to such programs here. This intrigued us to come up with Kidotronics and since its inception, we have been getting a huge response from students, parents and teachers alike," shares Niyati Bansal, Founder of Kidotronics.

[HER_QUOTES]

The organization is bestowed with a dedicated and young pool of trainers who hail from technical backgrounds and are passionate towards the field of robotics. The trainers use Lego equipment to teach Robotics, and this cutting-edge technology apparently takes lesser time to construct and program the projects. Niyati explains, "Using Lego to teach robotics helps in focusing more on algorithmic thinking and structural design rather than complicated syntax and laborious construction. This is how even 6-year olds are able to build a fully functional robot, and for the older children we can move into advanced robotics and programming much sooner" The completion of each individual project takes approximately one class and can be carried over if it involves advanced construction and programming. Kidotronics has developed a project library of over 200 projects, allowing its trainers to customize the curriculum for each child based on their age, experience in robotics and aptitude.

The trainers incorporate relevant science concepts in each project, ensuring that students gain practical experience as they visualize the application of these basic engineering principals. "Our exclusive curriculum matches the science concepts taught in school according to the age and class," says Niyati. Kidotronics also offers other courses such as 3D printing, Scratch, Arduino and Drone which assist young learners to grow and choose their domain as per the inherent desires.