Higher Education Review ›› Magazine ›› June-2018 issue
Mohita Sahu, Co-Chairperson, Sapphire International School, Ranchi
Author : HER Team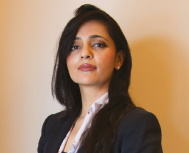 Mohita Sahu , Co-Chairperson Sapphire International School, Ranchi
Visionary focus, missionary zeal, and innovative outlook are some of the salient characteristics that can define the illustrious educationist Mohita Sahu. She serves as a source of inspiration for the present generation and shares her insightful perspective among her students. The brainchild behind the renowned Sapphire International School (SIS), Ranchi, Sahu founded the school in the year 2005 recognizing the absence of a global standard school in the city. Before establishing her dream school, Sahu along with her husband researched more than 80 top schools in India and a few abroad to bring the best teaching approaches. Handling the position of Co-Chairperson at SIS, Sahu has devoted more than a decade to the field of education and her success in such a short span can be attributed to her strong willpower, caliber, conviction, dedication and leadership quality.
Instigating the 'Can-Do' Spirit
"Education has the potential to open up young minds to the possibilities in the world," says Mohita Ms. Sahu, an alumnus of the prestigious Lady Shri Ram College - Delhi, who was fortunate to receive an excellent education throughout her childhood. Today, Sapphire International School (SIS), under her supervision, stands as the beacon of hope and aspiration for global mindedness, given which; it received several awards and recognitions. Just to name a few, the school was ranked as the best day cum boarding school not only in Ranchi but also in Jharkhand for the year 2015 by Education World and was also conferred with the "International School Award" by the British Council.
"Education is not just about learning in the classroom but about leading the way in making a better world for all" -Mohita Sahu
"The desire to touch lives of many was too strong in me and I believe that nothing more than transferring a quality education could fulfill this aspiration" shares Ms. Sahu. Evolved as the most sought-after school in the region, SIS is the only school in Ranchi that offers a 15-year Educational Program, which is from 18months to 18 years. The schools take the entire responsibility to provide a smooth transition of every student from his/ her first baby step, into a protected world to his/her first confident stride into the real world.
Spread over 40+ acres of land, SIS abides by an educational philosophy that promotes holistic development of the child blending academics, athletics, and creative achievements. The SIS campus is widely known for rendering state-of-the-art facilities, which include digital classrooms, performing arts rooms, Cricket & Soccer grounds, Gym, covered swimming pool, Indoor Sports complex with Badminton & Squash Courts, Riffle shooting range and so on, creating a precise harmony between academic and co-curricular programs. There is also separate hostel facility for boys and girls in the campus specifically designed to provide a warm and caring family-like environment.