Higher Education Review ›› Magazine ›› June-2018 issue
Swati Chate, Executive Director, MIT Group of Institutes
Author : HER Team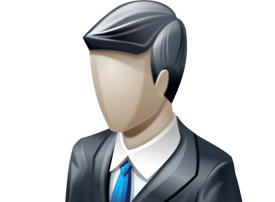 Swati Chate, Executive Director MIT Group of Institutes
An erudite engineering post-graduate and an esteemed alumna of MAEER's MIT College, Swati Chate is highly devoted to the development of MAEER's MIT Group of Institutions, which was founded by her father Prof. Dr. Vishwanath D. Karad, in the year 1983. Swati stepped into the post of Executive Director of MIT Group in 2006 and since then, she has been playing a crucial role in bringing new strategies of learning, and making the Group an ideal setting to train young minds. A strong-willed person whose action speaks louder than words, Swati guides various institutions under the Group to become research-based learning centres and also encourages their students to connect various elements of knowledge to form a coherent perspective of the whole, thus producing insightful, creative and analytical thinkers.

A Visionary Educationist and Efficient Administrator

Dr. Vishwanath D. Karad, Founder, Executive President and Managing Trustee of MIT Group of Institutions, comes from a rural background and was the first engineer from his village. He started his career as a professor in mechanical engineering at College of Engineering, Pune. With his vision for nation building, he was instrumental in setting up one of the first private engineering colleges in Maharashtra. This novel concept majorly contributed to the industrial and economic growth of the state by training numerous engineers for the 21st century. Thus, Maharashtra Institute of Technology (MIT) was established in Pune in 1983 and got the cream of professors from government engineering colleges throughout Maharashtra.

In the last 35 years, under the able guidance of the visionary educationist Prof. Dr. Karad, MIT Group has grown to over 72 multidisciplinary educational institutions that train approximately 63,000 students every year. Following the footsteps of her father, Swati has contributed immensely in this journey.

In appreciation of the work carried out by MIT, Pune under the banner of World Peace Centre in championing the cause of promoting the value-based universal education system for spreading the message of peace in the society, based on the appropriate blending of science, technology and spirituality, UNESCO set up the Chair for Human Rights, Democracy, Peace and Tolerance in MIT in 1998.