11 Universities Pan India Accepting Uni-GAUGE-E For B.Tech Admissions
By HER Team | Friday, 31 Mar 2017, 23:57 IST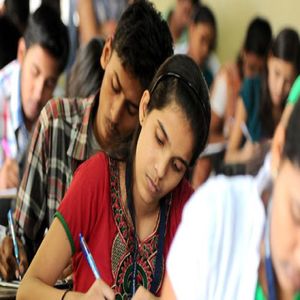 Uni-GAUGE- E entrance exam for admission to Engineering courses at member institutions of ERA Foundation will be held on 14th May 2017. The exam will be conducted online at over 150 cities across India.
11 leading Private and Deemed Universities in India will be accepting the Uni-GAUGE score this year for admission to B.Tech programs at their respective institutes. Students interested in private universities like M S Ramaiah University of Applied Sciences (Karnataka), Maharashtra Institute of Technology (MIT ADT ,Pune),Ajeenkya DY Patil University, Karpagam University, Periyar Maniammai University, Sri Chandrasekharendra Saraswathi Viswa Mahavidyalaya, Reva University, ManavRachna International University(MRIU),KL University, Dayananda Sagar University, Saveetha University and Kaziranga University can apply for Uni-GAUGE –E exam and send their scores to the respective preferred university for seeking admissions to their B.Tech courses. Most of these institutes are located in education hubs like Karnataka, Tamil Nadu, Maharashtra and Delhi.Applicants have to register at www.unigauge.com on or before 20th April 2017, to seek admissions to member universities accepting Uni-GAUGE Score.The entire application and exam process will be online.
A detailed process guideline on the online exam and application process has been made available students on www.unigauge.com
Students have to apply separately to the member Universities with their Uni-GAUGE Score card to be eligible to seek admission to the respective universities. The last date to apply for the exam is 20th April 2017.All candidates who have passed or is currently pursuing 10 +2 /PUC / any equivalent exam as approved by AICTE are eligible to apply for the entrance exam.