12 Awesome Skills to Learn for Free Online
Friday, 16 Mar 2018, 19:07 IST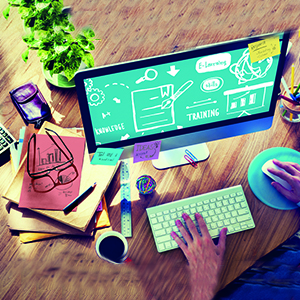 As the world has grown increasingly interconnected, the internet has become a veritable treasure trove of information. There is no end to learning and the internet is a blessing to the mankind that is offering online education without charging a penny. Innumerable academies and experts are coming forward with free of cost courses online to extend a helping hand to the millennial and boost them with optimum skills. Some of the skills that can be learned over the internet for free are mentioned below along with few websites and applications where you can learn them -
Learn a new Language: When you are learning a new language, you'll learn more about other cultures. The benefits of learning a second language are innumerable, from career opportunities to personal development. It's fun to the core. There are several websites that offer free online courses on different languages with an abundance of materials to make the process easy.
www.openculture.com

www.learnalanguage.com

Duolingo App

Memrise App
Learn how to code: Computer programming jobs may be declining, but coding is becoming the most in-demand skill across industries. No matter you are a professional or student, coding can be learned any time with the help of free courses available online.
www.codecademy.com

www.freecodecamp.org

www.edx.org

Encode App
Improve your Public Speaking: If you are among the one who prefers to sit back and listen than going to the stage and speak your heart out, it's the right thing to opt for. Taking free sessions online can help the one to brush up public speaking skills by injecting confidence in them.
www.udemy.com

sixminutes.dlugan.com
Learn SEO: Search Engine Optimization allows companies to get free traffic by using particular keywords or phrases in a search engine. The demand for SEO as a skill in the job market is not hidden to anyone and it is aptly taught by professionals themselves in some websites for free.
searchengineland.com

www.thesempost.com

LearnSEO.pro App
Mac skills: Apple is producing new and innovative products and systems very often and with these users need to understand how to use these products and software in business settings. This can be learned in details with the assistance of online videos available that are for free.
www.gcflearnfree.org

www.lynda.com
Entrepreneurship: There's never been a better time to be in business. No matter your industry or experience level, there's always something new you can learn. You can learn the skills required for a successful entrepreneur, online with the free online resources.
www.class-central.com

in.udacity.com
Start Practicing Yoga: The stressful life that the present generation leads can cause them physical and mental illness. This can be effectively erased with the help of yoga. Where yoga classes' fees are so high, free videos present on YouTube as well as other websites can help greatly.
Daily Yoga App

DoYogaWithme.com
Thecut.com
Get a Crash Course in Excel: Basic Excel knowledge is pretty much a must for every job and will improve your chances of getting a good job instantly. So why not opt for a free course online and become excellent in excel.
spreadsheeto.com

courses.corporatefinanceinstitute.com
Make your own music: If hiring a music teacher is too expensive for you but music is your forte, the free classes on music instruments online will be able to fill our requirement aptly. Step by step they will teach you to prepare your own music.
GarageBand App

Magic Piano App
Start Loving Math: Mathematics is a subject which is not a favorite of everyone. There are people who hate it in fact, but math classes that are taught by experts online breaking complex things into simple can make you love the subject and score well.
www.khanacademy.org

www.mathplanet.com

Fractions app
Take up Journalism: Anyone who has zeal in writing, communication or reporting can be interested in taking up journalism as a career option. Whether a professional or an aspiring student, journalism courses can be pursued online free of cost without the stress of attending regular classes.
alison.com

www.class-central.com
Learn Photography: For those of who are looking to kick their photography skills up a notch, online free photography courses are bliss. A budding photojournalist looking toward a career behind the lens, or just a hobbyist looking to take better shots on their next trip, a photography course can give you flair in hand.
photographycourse.net

www.creativelive.com