5 Distinctive Reasons to Study Abroad
Wednesday, 30 May 2018, 23:06 IST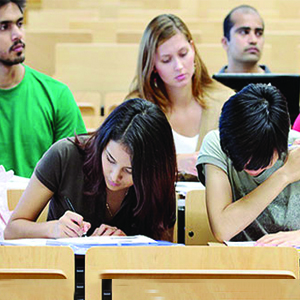 Deciding to leave your home country and study abroad is a huge step. Many prospective students even give a second thought and wonder upon the benefit of leaving the comforts of home and moving abroad to study in an international university. But, students who have studied abroad make it loud and clear with their experience that they love it specifically because of everything it offers them that staying in their native country cannot. Here we will discuss regarding the untold facts which will hopefully motivate you to remain headstrong in your decision.
Taste the sense of Independence: Life will present you with new challenges along with opportunities which you will be able to cherish for entire life. These challenges will not only make you strong but also will teach you how to take a decision on yourself and how to get over things. The lessons you will earn during the period of your foreign stay will help you to eventually pick up crucial ''adulting'' skills. When you move back home, you will be grateful to have learned how to pay bills, communicate with people from all walks of life, and take care of your own living arrangements.
Expand your Network: Being an international student, you automatically become a member of a large network of other international students at your university. And here the cherry on the cake is along with the peers of your own country, you will get the chance to meet people from varied regions and country. Gradually, you will develop a friendship which might greatly assist in your future, whether be in terms of personal issues or professional. You can boast of a wide range of network with whom you can connect anytime in your life.
Leaving your comfort zone: The present competitive world demands the students to be self-reliant and adaptable to the situations. And these qualities are likely to be found in people who have studied or brought up overseas. You will be ready to put yourself in the driver's seat to face life's challenges, making you more confident and assured. On the professional ground as well, you will be more productive and able to adjust with everyone around you which can turn into a very promising element in your resume.
Experience Practicality: It is not hidden to anyone that outside India several countries practice an education system which involves the optimum use of practical skills. Giving a downright focus on research, the eminent institutions encourage the students to undertake practical application of the theoretical aspects taught in the classroom. This feature will make you job ready coupled with instilling in you the preparedness to confront the war called life.
Enjoy the Charm of Home: After overcoming some immense cultural-shock in abroad, you will be able to see your home country with new eyes. You will return with an undeniable confidence and capabilities to try new things. The special treatment from your peers and parents which you are likely to receive is yet another perk. And lastly, the diversified education and experience that you will gain there will lead you to the path of success and prosperity.