5 Steps to Become an Avid Reader in Your College Days
Tuesday, 13 Mar 2018, 16:19 IST
Reading is an excellent habit for improving language skills. However, most of the students get stumbled in the first process, as selecting books from a bookstore or library seems like an intriguing semantic puzzle. There are various blogs which provide you with a list of must-read books making you ambivalent in selecting the right one.Let's push one point clear before we start reading book, either print or Online Book – don't let anyone meddle with your choices.The imprinting of psychological choices of others may dilute your decision-making process. So it is very important to make your own wish list.Let's look into some key elements before stepping up into selecting the right book for reading.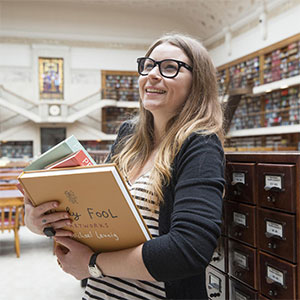 Step 1: How to research on a specific author
1.Picking up the right one:Prepare one list which categorises the books according to their genres – Fiction, Historical Fiction, Mystery and thriller, Fantasy, non-fiction and so on. This classification ensures to provide a fruitful result at the end of the day by giving you an enlarged image on the kind of book you read on a daily basis. If you have a clear idea of the kind of books you like then the research gets simplified as you can start on reading that specific genre.As the basic principle of our research is to improve language skill levels along with selecting your favourite genre and author.
2.Selecting Author: The next step which comes after selecting genre will be the author. You have to know that every author has a unique style in narrating the story. If you find the writing of the specific author to be persuasive enough then continue with the series of books written by the same author.
3.Social Cataloging Application: There are web applications like Goodreads which are designed to help readers to browse upon specific authors. You have to sign up with them to get current updates on the book releases on the specific authors. Its mission is to help people find and share books they love and to improve the process of reading and learning throughout the world.
Step 2: Reading Reviews in Newspaper and Magazine
The important reason for reading reviews keeps you abreast of all releases in the area of your interest. Ensure that the review which you are reading from any news agency is genuine and gives you a holistic picture of the book and its author. It is very important that you don't get misled reading one review because book review can also influence your decision making. The book review must answer one question: Will reading it give you a serious pleasure of reading.
Step 3: Join a book club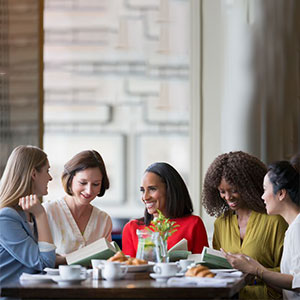 Most of the perennial readers often visit the book clubs to share their experiences about reading the book written by a specific author. You will be able to brainstorm with like-minded people who are having different literary tastes and also meet different authors and have a vis-à-vis interaction with them regarding the motivational syrup they consume before penning down with a novel. If you happen to visit the book club once, then you need not keep a track of activities as they will keep you updated.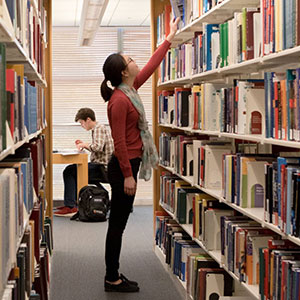 Step 4: Searching for a library or Bookstore
Visiting Libraries and bookstores is more preferable rather than sitting in front of your computer. It is because of the fact that it will provide you with a myriad of information regarding the new releases in your preferred genre which won't be provided by any SEO. You can get A-Z information regarding the books and also let you borrow or buy a book. You can use the space provided by the library or the bookstores as they provide you with quiet reading rooms.
Step 5: Finding a suitable place for yourself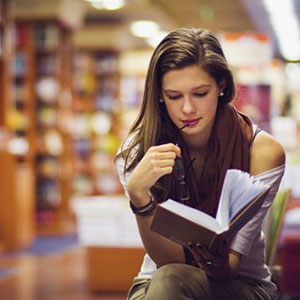 If you have selected your preferred genre and author, then comes the part of finding a suitable place for you to sit and read the book. In this stage, one has to remember to keep away all the distractive materials for getting a better focus on the subject.It's better to keep an Oxford or Cambridge dictionary near you while reading as they will give you the exact meaning with the pronunciation.
Reading as a language skill - At the initial stage of reading a book, one has to spend more time understanding the subject so it is better to keep a target of pages or chapters you need to complete on that specified day. To keep an account of the read pages, it is important to keep a bookmark on that specific page so that there will be continuity on the subject the next time when you start reading it. You can also take the help of the Social Cataloging Application like Goodreads which keeps an account of the books read by you and also gives you suggestions on the books as per your taste and preference. This way you can complete reading a book faster and also fill your shelf with the book of your own choices. As reading books also helps in advancing your basic language skills.