8 Smart Skills to Learn Online for Free
Wednesday, 25 Oct 2017, 22:52 IST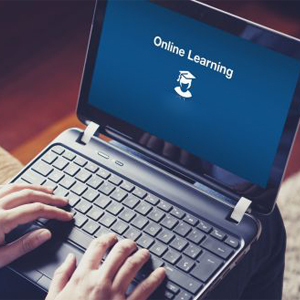 With technology revolution, especially in the electronics equipment and Internet, most of the devices come with a prefix 'smart'. From smartphones to smart washing machines and smartwatches are available in the market now. Do you think you are smart enough in this smart world? Here are few skills that make you bit smarter without spending a single extra penny from your wallet. The only thing that you need is a computer and a decent internet connection.
1.Learn a language
"wie geht es dir?" wondering which animal makes sounds like this? Then you are wrong. It is the German Translation of the English sentence "How are you?" if you are curious about learning new languages, Duolingo will help you. Log on to www.duolingo.com and you can learn Spanish, German, Italian and Portuguese. More than passion, learning other languages will help you to get jobs as translator too. In addition, you can impress your European boss by greeting him in his language.
2.Start reading faster
Have you ever waited for a long time to get newspaper from your friend because he/she has a very poor reading speed? Suggest them 'spreeder.com.' It is an online program for improving reading speed and comprehension. If you are the one who is putting your friend on wait for the newspaper then you better do this first. Reading faster will always help to save lot of time, which can be utilized for some other quality purpose.
3.Learn how to code
It has been said that software engineers get more payment than any other employees. You can also earn like that by improving your coding skill, which is also one of the skills that you can learn through free online tutorials. There are many sites, which will cater this need. www.codecademy.com is one among them. As a person who is interested in coding, nobody needs to tell you how to find rest of those by 'Googling.'
4.Learn Psychology
It is hard to understand the mood of your boss by peeking to his/her bay frequently through the corner of your eye to ask permission for two days leave. Learning psychology will solve your issues, as it will help you to understand more about others. It will also help you to understand yourself, which is more important than knowing others. Many reputed universities are providing psychology course materials free through online and Yale University is one among them.
5.Start drawing
Drawing is one the favorite hobby during the childhood with crayons and sketch pens. More than a hobby, it is something that reflects your creativity. If you are serious about drawing, then www.drawspace.com is a great place to start with. It will help you to enhance your creative skills and stay positive.
6.Make a mobile game
Some mobile games are very much addictive. It will make your eyes and fingers glued to the screen and keypad (now the screen and keypad are same with the arrival of touch screen gadgets). Do you have your own idea to build a brand new game that you had to drop earlier because you didn't know coding? Many universities are now coming up with promises that they can teach you how to build a mobile game even without much experience of coding. Search for such universities and publish your mobile game; as the world might be waiting for that.
7.Improve your public speaking
You might be a talkative person in your friends circle, but not in front of a strange crowd. This might have pulled you back from many important presentations in your company or addressing speeches in your institute. By taking free online courses like University of Washington's Intro to Public Speaking will help you gain the confidence while addressing a crowd.
8.Learn Photography
While taking random photographs, one or two pictures might get a professional touch; that is all about your luck. Do you want to overcome that luck factor and take a snap like a professional photographer? Lifehacker's basics of photography might be a good place for you to learn about how your camera works, the basic of composition, and the editing of images in post-production.