Amazon Fashion recognises Young Talent from Pearl Academy
Thursday, 26 Oct 2017, 19:24 IST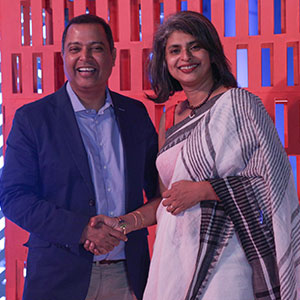 Pearl Academy and Amazon announced its exclusive initiative to showcase graduating students' and alumni's creations at the recently launched 'The Designer Boutique' at Amazon.in. As Pearl Academy celebrates its 25 years of nurturing creative minds, this tie up is special for budding designers who would now get the platform to take their creations to millions of customers across the country. This comes as a part of Amazon Fashion's move to democratize designer-wear in India and bring it to customers' doorsteps with an ease of shopping on Amazon.in.
The Designer Boutique at Amazon.in brings together an eclectic mix of designers and designs, making Amazon.in the go-to destination for emerging, established and upcoming designers. The boutique, uniquely positioned to provide affordability and accessibility to customers, houses prêt collections from over 50 designers and offers a direct opportunity to explore new and upcoming talent in the country. The boutique will be refreshed constantly with increased selection, adding hundreds of budding and talented young designers from Pearl Academy to make their collections more visible and easily discoverable.
The Designer Boutique at Amazon.in offers an opportunity for emerging and established designers to present their creations to customers across the country in numbers that cannot be matched by any single store, thus allowing them to focus on their core products and inherent creative talent.