Choosing the right stream after 10th Exam
Thursday, 17 May 2018, 16:27 IST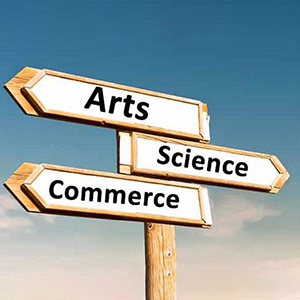 The farewell day at school is a feeling of both joy and sorrow. The first major challenge of life gets over and it's time to take a step towards the real journey of life. However, at this point of time, most of the students remain in a confused state of mind, as they are oblivious about the way forward. There are versatile courses classified into arts, commerce and science streams.
The Developments: Arts is no more a choice of an average student. Gone are days when parents used to oppose the decision of their wards for taking up arts as a study stream after gaining high marks in 10th exams. Now, this area of study offers a range of opportunities to the students. There are end numbers of courses, which can be undertaken being in arts stream. Some of the career options that have been in high demand in recent times are- Teaching, Journalism, Hospitality &Tourism, Animation, Language, Fashion Designing, Interior Designing, Law, Fine Arts, Social Work and the list hardly gets an end. So broaden your mind and think beyond the stereotypes.
Be the Decision-maker: It is important that you choose a career that both interests you and matches your skill set. There is no point in choosing a career out of peer pressure where you have no personal interest. Think wisely about the factors that will motivate you throughout the course. Having a motive and goal behind anything you do is essential and so is in the case of picking the right option.
Do your Research: Before deciding upon the stream, it's your responsibility to invest a good amount of time in performing a rigorous research on the opportunities, scopes along with your capabilities attached with the stream. For instance, if someone is not that good in mathematics, he can opt for arts or science stream rather than going for commerce, which has a lot of hardcore mathematics study.
Avoid Peer Pressure: This is the time when most of the students get influenced by their friends and end up taking streams which they don't like. If this situation can be tackled, the teenagers can escape from a great loss of their life. Advice and guidance from parents, teachers, and well-wishers are highly recommended as they have more experience which will eventually lead the students to a better life.
Think for the Long run: There can be subjects or chapters which can fascinate you but the point is to check whether that is relevant to your future goals or not. But keep in mind; few portions do not limit a subject or stream. Sometimes, the liking is momentary; it is you who have to draw the line between passion and captivation.