Education Industry Embraces Technology to Accelerate Student Admissions
By HER Team | Thursday, 20 Apr 2017, 16:24 IST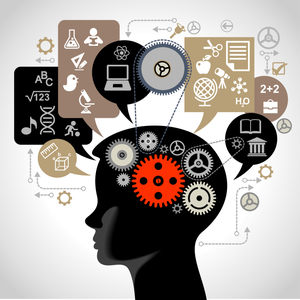 The education industry, which previously has been relatively untouched by technology and software, has undergone a significant attitude shift towards technological adoption. Key to this shift includes embracing technologies to enhance productivity among students, teachers, counsellors and institutions - including tapping data analytics and artificial intelligence. Leading academic institutions and educational consultancies across the region such as Ngee Ann Polytechnic and The Red Pen are at the forefront of embracing new technologies by companies such as Singapore-based Cialfo to increase the success rate of placing students into their dream colleges.

Educational institutions are making better decisions and adopting more efficient ways to facilitate college admissions and student management through Cialfo's cloud based software platform. Cialfo – through its partners – has already helped over 10,000 young people to get to their dream universities.

Singapore institution of higher learning, Ngee Ann Polytechnic (NP), takes a keen interest in adopting technology to positively impact aspects of student life, as part of its Smart Campus initiative. Said Andrew Sabaratnam, Senior Director of Tech Innovation & Entrepreneurship, Ngee Ann Polytechnic, "As part of this initiative, NP's Education & Career Guidance personnel are leveraging technology solutions such as Cialfo's university application management platform to streamline the consulting process and enhance the consultation experience for students."

Kavita Mehta, CEO and co-founder of The Red Pen, one of India's leading global education consulting companies said, "We have always emphasized a data driven approach and our ability to leverage technology truly distinguishes us. As we continue to grow and offer a range of services to address people's higher education needs, we were looking for a flexible, mobile friendly platform that would enable our team members to seamlessly collaborate with parents and applicants around the world. Cialfo's client engagement technology enables us to streamline and automate workflow, while continually improving communications."

"Our goal is to transform what was previously an archaic industry, with technology. In doing so, not only are we empowering students through our partners to find admissions in the leading education institutions worldwide, but also offer them the chance to find institutions which they may not have considered, in turn, making better, more informed decisions around their education journey" said Rohan Pasari, Co-founder and CEO of Cialfo.

"We believe that our platform is revolutionising the college admissions process not just by improving efficiency of tasks but also by offering access to unparalleled insights which enable educational institutions and independent counsellors to better advise students on their admissions."

Built ground-up by independent and high school education counsellors, Cialfo's SaaS platform is built to maximise user experience. It does this by eliminating major pain points faced by institutions and education counsellors. According to Cialfo's data in 2016, the automation platform has enabled partners to save around 40% of their time by reducing administrative tasks and spend around 80% of their time (a two-fold increase) on helping students improve on their applications. With a flexible interface and highly customisable offerings, Cialfo is poised to enable education institutions and consultancies to develop the best business practices, better conversions and gradually elevating them towards faster, sustainable growth.

Following its Pre-Series A funding in Q3 2016, and with increasing traction across Asia-Pacific and the Middle East, Cialfo next looks to expand its reach in the region by working with partners across Malaysia, Indonesia, and Vietnam. This enables Cialfo and its partners to better capitalize on the admissions market in Asia valued at US$4 billion a year and globally at US10 billion a year.

Cialfo has sharpened its B2B partner led focus to now reach even more students. It has widened its partner network, adding over 50 new strategic partners to its portfolio – across China, India, Mongolia, Singapore, Thailand and the UAE. Through Cialfo, these partnering education institutions and consultancies can offer their students and parents unrivalled access, technological support and insights to the application process in over 3,000 educational institutions across 18 countries. In addition to US and UK, which already existed, new geographies include Singapore, Australia, Canada, Hong Kong, and New Zealand.

Co-founded in 2012 by Rohan Pasari and Stanley Chia, Cialfo previously focussed on businesses that helped undergraduate studies. It has now added features on the platform that enables boarding schools, postgraduate and MBA application assistance.