Every Exhibition in IHEF Series is a Step towards the Internationalisation of Higher Education
By By HER Team | Monday, 23 Jan 2017, 18:57 IST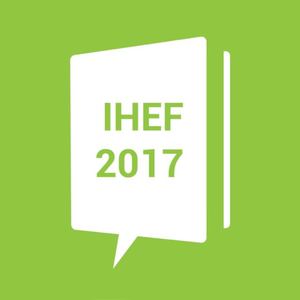 IHEF is a coordinated effort for the Internationalization of higher education. The academic community of more than 20 countries around the world are imparting enormous support in our venture to liberate access of knowledge beyond the boundaries. We are also inspired by Government of India's initiatives to take full advantage of the globalised world through the exchange of knowledge from Industry to Academia and University to University. IHEF is not just an education marketing exhibition but it is a platform for Higher Education institutions to stay relevant through collaborating with technology providers in education, counterparts in other nations, experts in various academic domains and the students aspiring for better education. We intend to help individuals and institutions to embrace internationalization of their expertise and liberate themselves from the danger of isolation.
One of the other key issues we are addressing through 2017 IHEF series is providing accessibility to some newly evolved specialisations accessible to students in our region. The learning of those subjects which are not yet made available through our universities. Through such efforts we are opening up a completely new direction to the development of the nation and reducing the pressure on our public funded universities.
Through IHEF we are helping the institutions to do better public relation through popularising education brands and specialisations they offer. All over the world universities and higher education institutions are looking forward to an economically competitive model than depending upon the government funds to stay relevant, innovative and up to date.
We believe IHEF will have ripple effect on our industries, academia and human resources as the core concept of this exhibition is cooperation between these three. It is a way to integrate each of these factors into the matrix of internationalization of higher education and research.
As these institutions are showcasing themselves under one big each institution will get an opportunity to analyse themselves and identify areas that need improvement. A comparison with their global counterparts is best way to bring positive changes in our higher education system.
IHEF in this regard will be a great help for our institutions to keep abreast with the global advances in pedagogy, curriculum and adopting educational technologies, better instructional methods, and extracurricular activities.
They can remainreceptive to the career readiness of the courses they are offering, which is increasingly becoming the competitive element of higher education. We are bringing important players such as to level intellectuals, industrialists, technocrats, policy makers and researchersto our seminars. We are working hard for a massiverepresentation of intelligentsia in our exhibitions.
Academics and marketing personal from foreign universities communicate their perspectives and expertise, which represents their time bound efforts in internationalising their respective campuses. Not just marketing and management but collaboration in research and innovation are significant for institutions in India. We are looking forward to positive outcomes through this series of events.