Google and Coursera Launch New Certificate
Wednesday, 24 Jan 2018, 00:26 IST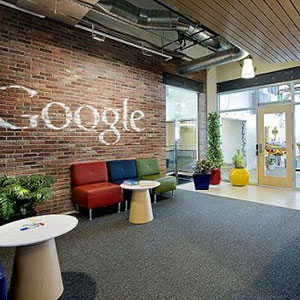 Coursera and Google today announced the launch of the Google IT Support Professional Certificate, a program that makes a well-paying career in IT within the reach of anyone, anywhere. This first-of-its-kind certificate, developed by subject-matter experts at Google and offered exclusively on Coursera, will help anyone with no prior experience to be ready for an entry-level IT support job in 8 to 12 months.
The industry-relevant curriculum, designed to provide a direct path to employment, will allow learners to share their information with a host of top companies looking to hire entry-level support professionals, including Bank of America, Walmart, Sprint, GE Digital, PNC Bank, Infosys, TEKsystems, UPMC, and, of course, Google.
"We are proud to partner with Google to offer this certificate that is in line with our vision of making it possible for anyone, anywhere to transform their life with access to the best learning experience. Today, as rapid technological transformation redefines industries and jobs, it is critical to equip people with the skills they need to be job ready - today and in the future. Our collaboration with Google and top employers is designed to provide anyone, regardless of their prior experience or training, with the resources they need to succeed as IT professionals," said Raghav Gupta, India Country Director, Coursera.
According to an HBS study on jobs that require training but not a formal degree, IT support offers clear pathways that enable people without a college degree to rise to higher-level positions.
"Finding qualified IT personnel is a challenge many companies face. With 150,000 open roles in IT support, it is one of the fastest growing occupations in the country," said Ben Fried, Vice President and Chief Information Officer at Google. "We developed this curriculum to address this problem head-on. We are looking forward to working with Coursera, our nonprofit grantees and participating corporations to create opportunities for thousands of learners."
Learners in the Google IT Support Professional Certificate will benefit from a deeply engaging online learning experience including the following features:
Courses designed and taught by Googlers who are experts in IT support.
Hands-on labs and widgets so that you can gain troubleshooting experience, just like you would on the job.
Intrapersonal "soft skills" guidance that can help you excel in any organization.
Ability to learn anytime, anywhere with Coursera's flexible learning platform and robust mobile app.
Registrations for the program opens on January 16th and all courses will launch on January 23rd.
About Coursera
Coursera is an online education company that partners with 160 of the world's top universities and industry leaders to offer courses, Specializations, and degrees that empower learners around the world to achieve their career, educational, and personal enrichment goals throughout their lives. Since launching in 2012, the company has grown to 30 million registered learners who can choose among 2,400 courses, 236 Specializations, and 4 master's degrees available to enroll in at any time.
For more information, visitwww.coursera.org.
About Google
Google's mission is to organize the world's information and make it universally accessible and useful. Through products and platforms like Search, Maps, Gmail, Android, Google Play, Chrome and YouTube, Google plays a meaningful role in the daily lives of billions of people and has become one of the most widely-known companies in the world. Google is a subsidiary of Alphabet Inc.