Higher Education in India: Choose Your Career Wisely
Tuesday, 27 Jan 2015, 23:13 IST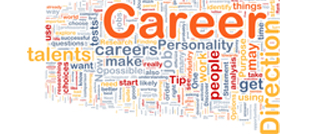 The right career option is quite tricky for both students and their parents. Most of us go through the same dilemma after passing class 12th exams or during graduation. Opportunities can be hard to spot; one can find them, if he/she uses a thoughtful and deliberate approach. It's important that student should know how to identify and pursue opportunities that are a good match for his/her interests, skills, and circumstances. The interest of the student is necessary but lucrativeness of the career and job prospects also play an important role in making the decision. Besides top paying career options such as MBA, Software, Chartered Accountancy, Journalism, Medical, Advertising, PR and architecture, there are numerous other career options in flying & aviation, physical education & sports, law, fashion designing, research & development and administrative services. The process of finding opportunities that will eventually lead a student to an exciting but unknown destination. The student needs to be patient, and persistent in his/her efforts. The student will not only end up in a role that's right for him/her, but will have a good understanding of options available.
There are multiple choices regarding career options and one is bombarded with questions like, which is the right career for me? Am I making the right decision? Which programme and course can get me a good job?. There are lists of traditional and newly introduced courses available like- Bachelor's of Hotel Management (BHM), General Nursing & Midwifery, B Com (Hons), B Sc (Hons), Bachelor of Homoeopathic Medicine and Surgery, Master of Dental Surgery, Diploma in Pharmacy, Engineering and MBBS. Research about the course you are interested in and find out about the career prospects and the other information about that particular course. Speak to people who have already taken the same course and find out what it is to choose future career in that course. Students or professionals, who have completed the course you are interested in, can give you an insight from a student's perspective.
India is one of those countries, which are known for their quality higher education. There are over 300 universities in India which have thousands of affiliated colleges. Colleges in India cut across various streams such as- arts and commerce, law, science, engineering and technology, management, medical science, journalism and mass communication. After identifing an opportunity to aim for, student needs to prepare and choose college. There are hundreds of colleges and universities available for same course student is interested in. The student needs to choose wisely after researching about the college and how it will help the student excel in the course and make him/her job ready. The student should see all the prospects of the college he/she finally chooses to gain admission in and also look for the processes that will get him/her admitted in the college.
Universities and colleges conduct entrance examinations to select students for admission into various fields of education. These entrance exams are more common at the level of higher education in India. Colleges select students on the bases of entrance examination, conducted by government at international, national or state level or some colleges have their own entrance examinations for the respected courses to select students. A students should know what examination is there for the college he chose to get admission in and what preparations he/she needs to do, to qualify the examination and get admission in course he/she have chosen.