Interesting and Off-Beat Engineering Courses
Friday, 06 Apr 2018, 00:22 IST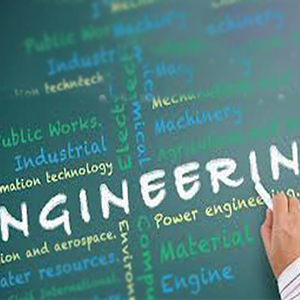 In a nation like India where parents are obsessed with seeing their wards holding an engineering degree, a large number of students pursue an engineering in common subjects like mechanical, computer or civil. Due to the availability of these subjects along with the popularity gained over the years, the students stay behind in opting for subjects which can be far more beneficial to their career. In this article, we will be discussing over the subjects of engineering which are less known but holds great scopes. The rare engineering courses you can pursue along with the few institutes which offer such subjects are mentioned below-
Genetic Engineering: Also referred as genetic modification, it is a process of manually adding new DNA to a living organism through artificial methods. Genetic Engineering scientists and researchers usually find jobs in the research labs of universities and research institutions. Some even join the R&D section of biotech industries. Students with M.Tech or MSc degree in Genetic Engineering or Biotechnology with specialization in Genetic Engineering can find jobs in biotech and pharma companies or join universities as research assistants.
SRM University (B.Tech, M.Tech, and Ph.D.)
Bharath University, Chennai (M.Tech in Genetic Engineering)
Ceramic Engineering: It is a study of In-organic, non-metallic materials. The study covers all types of Ceramic materials, manufacturing process, properties, uses and so on. The major task of a ceramic engineer is to develop new products using existing ceramic materials. Various colleges in India are offering graduation (B.E/ B.Tech) and post graduation (M.E/ M.Tech) level courses. 10+2 in Physics, Chemistry, and Mathematics with a high percentage of marks is the minimum educational qualification for pursuing 4 years bachelors program in Ceramic Engineering/ Technology.
IIT
NIT
Rajasthan Technical University
Broadcast Engineering: Broadcast engineers, also known as broadcast engineering technicians, set up and operate video and audio equipment for television or radio broadcasts. Broadcast Engineering Society (BES) India is the apex body of the government for maintaining exclusive affairs of broadcast engineering as a profession in the country. Both radio stations and television houses need services of broadcast engineers. Besides, broadcast engineers also work with space and marine agencies. Broadcasting Engineering is not offered as a direct study discipline for undergraduate students. However, specialization at postgraduate level in broadcast engineering is offered at various universities.
Broadcast Engineering Society Delhi
Zee Institute of Media Arts Mumbai
Petroleum Engineering: This field was first introduced in 1914 at American Institute of Mining, Metallurgical and Petroleum Engineers (AIME). The first petroleum engineering degree was awarded in 1915 by University of Pittsburgh. A petroleum engineer is involved in nearly all of the stages of oil and gas field evaluation, development and production. Their aim is to drill for hydrocarbons in the most efficient way and to resolve any operating issues. To become a petroleum engineer, you must have a bachelor's degree in petroleum engineering.
Indian Institute of Technology
Aligarh Muslim University
Anna University, Chennai
Plastic Engineering: It is a branch of engineering that deals with designing, analyzing and modifying polymer materials for aiding the manufacture of plastics. It is an excellent career option as the job opportunities for trained professionals in this field are immense, particularly with public sector organizations such as the ONGC, Oil India, polymer corporations of different states, petrochemical research laboratories, and the Ministry of Petroleum and Chemicals. A student can take up degrees like B.Tech. in Polymer Science and Technology (PST) and M.E. Polymer Technology to be a professional.
Manipal Institute of Technology
Central Institute of Plastics Engineering and Technology, Chennai