LPU celebrated Highest Placement Record for 2017 with its Students
By HER Team | Tuesday, 16 May 2017, 00:32 IST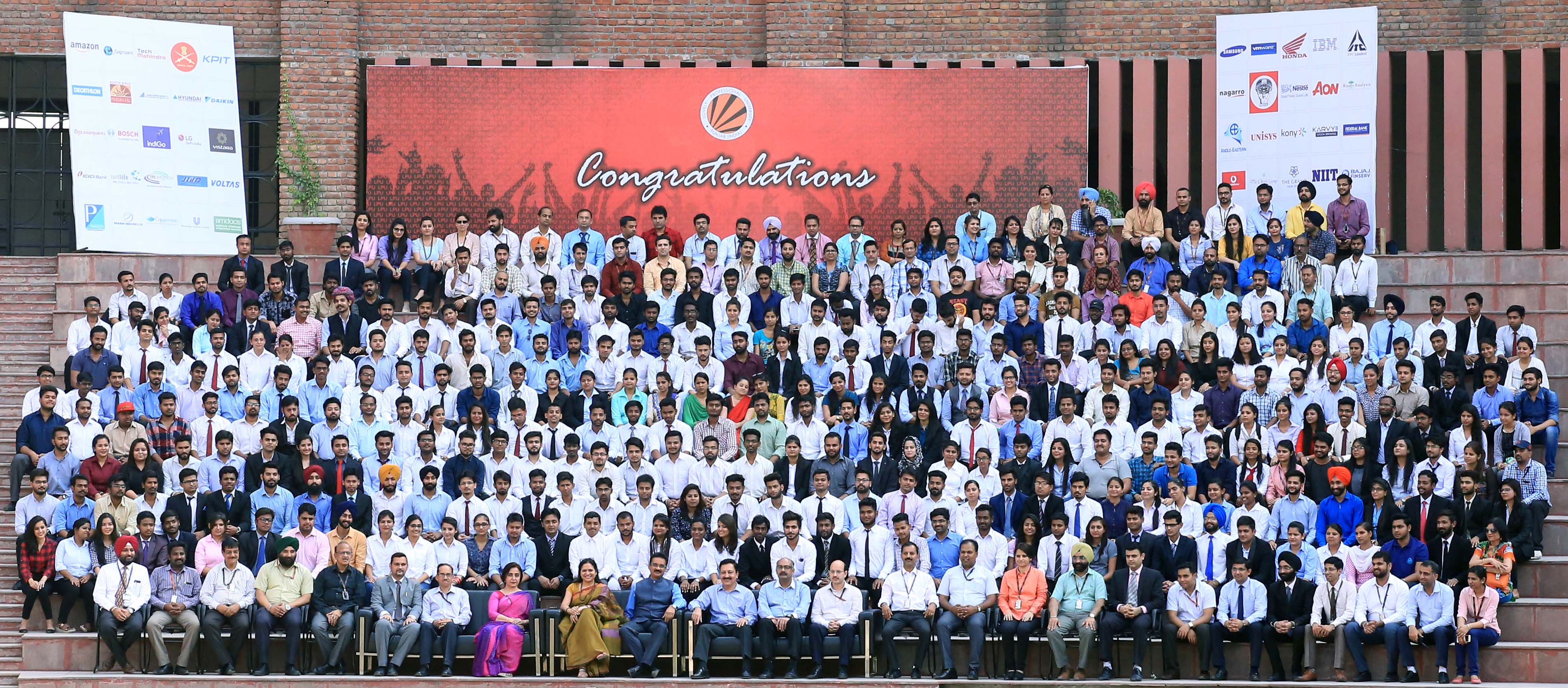 Lovely Professional University (LPU) has set highest placements' record consecutively for the last three years in the North India. Keeping up the achieving tradition this year as well, LPU celebrated annual placement day 'Dream Catchers', along with thousands of job-recipient students, their mentors and parents. The signature highlight of the placement record is that Cognizant Technology Solutions (CTS) alone has taken 1900 students in the last three years from LPU. In the year 2016, companies like Amazon, Hindustan Uni-Lever, Tech Mahindra, Capgemini and more have expressed great appreciation for the human-resource that LPU has created and provided to the industry. In addition, 51 companies that recruit from IITs also recruit the talent at LPU, which is a great achievement for a university. On this juncture, LPU students of 2018 batch were also present to receive the baton from their seniors to take LPU legacy forward. For this, representative students from 2017 batch passed on the legacy of life-long untiring hard-work to batch 2018 students by reading out the famous poetic lines of great American poet Robert Frost- "…I have to keep promises, and miles to go before I sleep."
The celebration was to appreciate and recognize the efforts of LPU students and faculty members who brought laurels to the University and made it proud with their outstanding efforts by getting placed in various companies of national and international repute. The role played by LPU faculty and staff members in honing the skills and competencies of these students was also acknowledged, as they provided students right direction and vision for perfect placement. Students' family-members, friends and well wishers were also applauded for their contribution to the successful outcomes of their children. On this occasion, slide-shows, audio and video presentations were also made to show how students made their journey in getting jobs including project reviews to rehearsals, presentations and finally campus interviews.
LPU Chancellor Mr Ashok Mittal shared: "I am happy to see LPU students growing and making their presence felt in almost all the top cities of the world, including California, Vancouver, Sidney, London and more, where LPU alumni meets are regularly going on. Our students are working in 10 top corporate of the world including Google, Apple, Microsoft and more. We know that great universities world over are known by their successful alumni, and I am proud to share that even first citizen of the country, President of India, Shri Pranab Mukherjee appreciated the placement of LPU students during his recent convocation address. " Reminding students about Prime Minister Narendra Modi's 'Startup India, Standup India' action plan, Mr Mittal also inspired them to grow as an entrepreneur after their 5-6 year job experience to provide jobs to others. LPU Pro Chancellor Mrs Rashmi Mittal wanted students to always possess a positive frame of mind to keep on rising in life.
Illustrative, presently LPU students are working with prestigious global companies like Google, Microsoft, Apple, Amazon and many more at salary packages of more than Rs one Crore. Corporate like Tech Mahindra, Amazon, and Capgemini alone have recruited 100 students each in this (2017) placement session. The successful and shining placement stories of LPU students is another reason for large number of students, from far off Indian states and other countries, are increasingly preferring admission at LPU.