MDAE's 2018 Placements features
Tuesday, 29 May 2018, 00:58 IST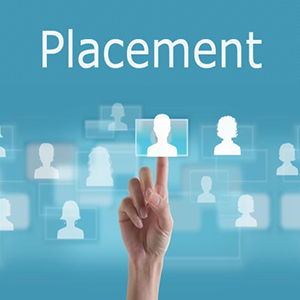 The ongoing 2018-19 placement drive at Meghnad Desai Academy of Economics (MDAE), India's top institute for post-graduate Economics courses, has witnessed the participation of some noteworthy employers across different sectors. 93% of the students of the Post Graduate Diploma in Economics at MDAE have received job or internship offers at prominent organizations working in sectors like Banking and Financial Services (BFSI), Public Policy, Consulting and Data Analytics. As the placement period began on November and will stretch until July 2018, the swift placement of such a large proportion of students validates MDAE's industry-first focus on delivering job-ready graduates with relevant skills in economics.
7 companies – JP Morgan, Edelweiss Tokio, Royal Bank of Scotland, EXIM Bank, Jones Long LaSalle (JLL), Ernst & Young, HDFC Realty and Think Analytics – have participated in MDAE's placements for the first time. Companies like Deloitte, IDFC Institute, Gateway House, Colliers International, Fractal Analytics, Decimal Point Analytics and Reliance Industries have returned after participating in the placements last year, indicating their satisfaction with the quality of the institute's graduates. Out of the total job and internship offers, 29 percent of them were from BFSI and Consulting firms, respectively; 14 percent from Public Policy firms, 21 percent from data analytics and 7 percent from industry conglomerates. More companies are expected to participate in the campus placement in the coming few months before the process is concluded in July 2018. Thus far, the highest offer received is of INR 10 lakh annually, while the average salary package bagged is INR 6.1 lakh. The roles offered to the students – like that of a data analyst, research analyst, senior executive and consultant – have promising career prospects and are lucrative entry-points for candidates, looking to grow into the company and achieve leadership positions in the future.
Commenting on the placement drive, MDAE Spokesperson Karan Shah, COO said, "At MDAE, our mission is to create a new generation of students that have the academic rigor and applied skills to meet the demands of a dynamic and globalized workplace. We have also provided excellent mentorship and networking opportunities to ensure that our students are comprehensively equipped with the proficiency and experience to become successful in the workplace. Our efforts are clearly bearing fruit - over 4/5 of our students are actively engaged with industry and companies are happy to return. By the end of July, I am confident that more companies will have come and that most of our students would have found suitable opportunities."
In the preceding years, students graduating from MDAE have become economists with organizations like ANZ Bank, Reliance Industries, Knight Frank, Care Ratings, Finance and consulting professionals with Morgan Stanley, Deutsche Bank, Deloitte and Dun & Bradstreet. Some have become policy researchers with the RBI, IDFC Institute, Centre for Civil Society, Takhashila Foundation, while others have become Data Analysts with Decimal Point Analytics, Fractal Analytics, amongst others.
About MDAE:
Meghnad Desai Academy of Economics (MDAE) is the top institute for post-graduate Economics education based in Mumbai, India and affiliated to the Mumbai University's Department of Economics. Established and launched in June 2015, MDAE has been set up as an academic institution of excellence to provide graduate students with the academic rigour and applied skills to meet the needs of a dynamic and globalized workplace. The institute offers postgraduate diploma courses in economics, and short-term programs in mathematics and statistics as part of its Summer School programs, which have been created with substantial input and participation of top-ranking corporates to improve the employability of students.