Navneet Introduces New Digests for English Medium SSC students
Wednesday, 27 Jun 2018, 22:00 IST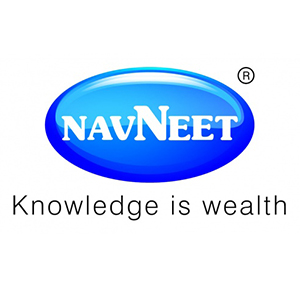 The 21st of June is the longest day in a year but the wait was over on this day this year for the SSC students who have been eagerly awaiting the availability of the renowned Navneet's Digests which is now available for English medium students too. The Digests helps students prepare better for exams. Due to the new syllabus introduced by Maharashtra Govt for SSC students (2018-2019 year), the new textbooks have been introduced in the market. Thus, the students were eagerly waiting for 'Navneet Digests.
Considering new syllabus, textbooks, worksheets and question papers, Navneet's expert team has developed and introduces these digests in keeping with the State Board's new pattern of the syllabus."These Digests will be more useful and will enable and assist students in preparing better to score more in their SSC board examination," said an education expert. Recently Balbharti revised textbooks copyright policy for private publishers. With regards to this, the policy management team of Navneet said that "We have followed all the terms and conditions provided by the education department of Maharashtra Govt and are honored to introduce English medium digests.
Followed by this, the digests for Marathi medium students will be introduced very soon. Known for making the tough the simplest, Navneet's Digests are longed for with excitement by the Students, Teachers and parents alike. The new introduction of these digests saw crowds at bookstores to collect the copies which have been in demand.
About Navneet Education(www.navneet.com):
Navneet Education Limited is a purpose-driven organization, doing what it takes to move the needle and promulgate knowledge. The Gala Group established the brand in 1959 and since then we have been the major force in the dissemination of knowledge to the little learners of India. Over the decades, Navneet has emerged as the preferred brand for educational products among teachers and students. The immensely popular products like Vikas workbooks, Gala practice books, YouVa full-scapes, are hot favorites amongst the young segment of India. These products are bestsellers not just because of their superior quality but also because of the nostalgic association of 90's kids.