Salesforce ADM 201 Overview
Monday, 28 May 2018, 21:02 IST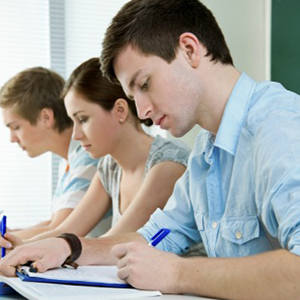 Salesforce is the world's best CRM application that connects users to various location worldwide. This application does not need IT skills for an individual to use, it is easy and appropriate. The ADM 201 exam is structured to validate professionals with global skills in Salesforce administration and information technology. Upon the certification, you will not only know how to customize a networked system interface but also define security aspects necessary for a given system. The certification provided by Salesforce is awarded to an individual upon passing this exam. The efforts that one should put to secure this certificate is equivalent to the efforts that one puts to secure a networked system. This implies that one has to be passionate about his/her work.
Exam Questions
The exam has been standardized to ensure that the students have a friendly exam to make them pass in the first trial. This has been achieved by setting an exam format as described below:
It consists of 60 multiple choice or multiple select type which include around five unscored questions.
The student will have 90 minutes to complete this exam and pass.
As with any other exam, it also has a pass mark which is 65% implying that one has to give 39 correct answers.
The students are also allowed to do a retake at $100 which is half the registration fee.
The interested candidates should also note that this exam is available in five languages which are English, French, Spanish, German, and Brazilian Portuguese. This is an important feature of this exam, it does not lock out many interested individuals due to the language barrier.
Exam Objectives
The examiners have ensured that the key concepts are featured in this certification exam. These concepts are:
Student's understanding of optimization and extension of cloud service application.
Advanced skills in the administration of salesforce.
Ability to design reports, create responsive dashboards, and automate business processes.
Exam prerequisites
It is recommended that the candidates for this exam should have completed the ADM-211 course since the content in this exam will require the basic concepts learned in this preceding course of salesforce administration.
The candidate should also have the basic understanding of how to navigate salesforce and how to use Salesforce cloud before starting to go through the course outline of this exam during one's preparation.
Audience Targeted
Anybody who has the ability to maintain and perform various administrative salesforce task using the latest version. The exam is based on the latest Salesforce updates that meet the optimal requirements.
The individuals who have an academic excellence in the field of IT and would like to improve their knowledge of salesforce administration are also targeted by this exam.
The students who have been preparing for a retake after failing in their first trial are also considered to take part in this exam. They are therefore required to get updated with the latest advancements.
Importance of ADM-201
The candidate will have an elaborate knowledge of salesforce certification. This exam will instill the leaner with skills in sales, supplies, and other customer products that you can use to build your experience as salesforce certified personnel.
The salesforce training is based on true life events that one engages in when dealing with the daily business activities. The candidate will have the ability to implement cohesion in an organization using the knowledge gathered here.
The professionals who have done this exam will have the exceptive skills in planning and quick navigation through the Salesforce application. One's efficiency in handling administrative task will extremely increase.
How to pass ADM-201
There are many ways to choose of how to achieve what he/she has always desired. As for this certification, we will use the same approach to determine the tips that a candidate can apply and pass the exam successfully. To be precise, these are following tips I used:
Interact with friends. Try to meet your friends who have successfully completed this exam. This will let you know the challenges they faced and how to tackle them.
Find an exam guide. Knowing the exam content will enhance your way of approaching the exam, however tough it may be. Find out exam prep materials in advance.
Get to know Salesforce. Having knowledge about Salesforce can make you understand a lot since they provide revision materials which are free upon login.
Change your approach. If you fail an exam after attempting the known "mock" exam, do not worry. Change the way you do things and you will crash it.
Get familiar with the exam. Do not leave any question that comes by. Try to familiarize yourself with them by filling out the answers regardless of the toughness of the questions.
Expert's Feedback
The exam is not like any other business exam that needs from candidates only to read the content. It requires through preparation and needs one to exclusively go through all the revision materials that are designed for this exam. I did not struggle while doing this exam because I had revised well. The secret is a scrupulousrevision of both practice and theory concepts.
Training Courses
This exam certification is based on various training courses available online. The curriculum content of such courses exactly matches with the exam type. After completing these courses, one will have the knowledge to prepare for the exam.
Exam Dumps
The exam guidelines and questions is another source that one can use for ADM-201 exam preparation.It enhances the candidate's skills since it is the mirrored version of the actual exam. The performance reflection of these exam dumps is not far from the individual's performance during the main exam. It is therefore important to interact with these exam dumps as a way of self-assessment. You can find a number of websites offering testing engines, guides, pdf file for exam preparation, among them are PrepAway, Exam-labs, ExamSnap and others.
Conclusion
The exam focuses on the key concepts as salesforce is a concern. The learner will have a privilege to showcase his/her on Salesforce technologies. The higher one will score in this exam the more marketable will be in the marketplace. It is important that the participants of this exam take them seriously because the performance will be used by employers as the main criteria for selection.