Tech enabled reading is India's elixir to tackle reading challenge
Tuesday, 14 Nov 2017, 00:09 IST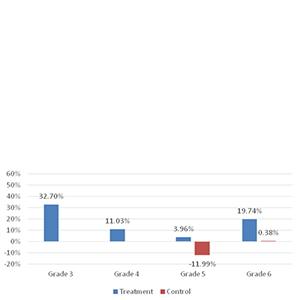 Indians do face a challenge of being able to speak in English as it's not the first spoken language in India. The vast number of speakers and number of countries in which it is spoken help to make English the most widely used international language in business, tourism, and academia, and essential in connecting countless other areas of expertise across the globe.
For India to achieve an overall socio-economic progress increasing literacy rate is of utmost importance. While speaking about this there have been many talks around this topic, special emphasis is being given on improving ability of children in India to read and comprehend in English language and it has been a focal point for many years. The Indian economy that looks to harvest its demographic dividend is challenged by a looming crisis of the youth's ability to read which gives them the global competitive advantage. Research has shown that we learn most effectively through multiple senses: auditory (sound), visual (sight), tactile (touch), kinesthetic (body movement). Teaching-learning methodology that can stimulate the learner's multiple senses is likely to keep the learner more engaged and achieve better outcomes. This is as true with language acquisition as with any other type of learning.
In 2016-17, EnglishHelper™commissioned independent assessments of students from various Government and aided schools covered by the RightToRead program. The primary grades of 3 to 5 witnessed a 21% higher improvement in English scores in an academic year for the Treatment group as compared to the Control group. Improvement in grades 6 and 7 was higher by over 20% in the Treatment group as compared to the Control group.
Improvement in Outcome – Maharashtra
All grade cohorts of the Treatment group exhibit improvement, with Grade 3 exhibiting higher than the overall mean improvement. The improvement in Grade 5 appears low at 4%, but should be interpreted considering the decline of 12% in the Control group.
Do let us know if you are keen on further understanding about the study and we will be glad to arrange an interaction with Mr. Sanjay Gupta, MD and CEO, EnglishHelper who can share more details on the topic.
About RightToRead Program:
EnglishHelper™ (EH) enables technology-based reading and comprehension improvement for learners across all age groups. Since launching in India in 2011, EH has successfully implemented its reading and comprehension solution, ReadToMe™, in public and private schools across the country.
The RightToRead Program is an effort to demonstrate that reading and comprehension technology can play a key role in solving the country's reading crisis. RightToRead has simple yet compelling objectives. The goal is to demonstrate that technology-enabled reading:
· enhances students reading and comprehension skills
· enhances teacher effectiveness
· can be deployed at scale, rapidly and efficiently
Supported by the United States Agency for International Development (USAID) under the USAID–IPP initiative, EnglishHelper™ has deployed RightToRead to cover government and aided school students during the academic year 2016-17. USAID has established 'reading' as a major education objective. It aims to enable reading improvement for millions of primary school students in India. This large-scale rollout of RightToRead covered over 1 M students in grades 3 to 8 and touched 15,000 teachers in 5,000 schools across 8 States – Punjab, Delhi, Gujarat, Maharashtra, West Bengal, Tamil Nadu, Telangana and Karnataka.