The School of Policy and Governance opens registrations for Executive Education Programs in Delhi
Tuesday, 12 Jun 2018, 19:21 IST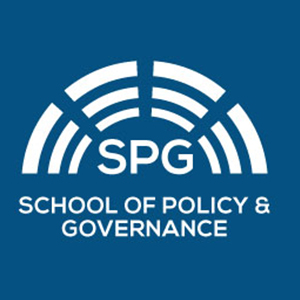 The School of Policy and Governance (SPG) announced the opening of registrations for its executive program that will be held in Delhi on 28th and 29th June 2018. This exclusive program on 'Building a Healthcare Policy Ecosystem in India' will see experts from the health community, representatives of government and the digital world come together.
The two-day executive education program in India has been launched in partnership with the University of New South Wales (UNSW), Sydney. SPG aims to equip leaders in the developing world with knowledge and skills related to policies and governance related challenges. This is the third executive education program that will be conducted by SPG. Earlier programs were on 'Gender and Policy in India' and 'Building Online Communities for Civic Engagement'.
Speakers include Dr Jitendra Sharma, CEO of Medtech Zone Andhra Pradesh, Shubho Roy, National Institute of Public Finance and Policy , Rajmohan Panda, Senior Specialist, Health Systems Research and Policy Evaluation, George Institute India, Dr Nick Osborne, School of Public Health and Community Medicine University of New South Wales, an expert on air pollution and asthma, D Praveen, Program Head, George Institute India, workshop on his new model of digital healthcare for rural India , Dr Bruce Neal, Deputy Executive Director, George Institute Australia and Kannan Krishnaswamy, Communications Manage ,George Institute.
Commenting on the program, Ms Tanya Spisbah ,Head, Strategic International Engagement, University of New South Wales said, " We are pleased to be associated with SPG for these executive programs on health. The Indian government is focussed on delivering health policy and healthcare in India to meet its citizens needs and is striving for Universal Health Coverage, however the task to lift the quality of healthcare delivery and at the scale needed is enormous. Programs like this contribute to awareness raising, and the contemplation of challenges and changes required, to inform upcoming and much-needed thought leaders in this space, to support a healthy and sustainable India." Ms Spisbah in the past led the bilateral health agenda resulting in Prime Ministers Turnbull and Modi exchanging a MoU for Health and Medicine, paving the way for cooperation in digital health. She has also negotiated free trade agreements with a number of Asian partners, led Australia's education agenda in the Asia Pacific Economic Cooperation (APEC) and represented Australia at the World Trade Organization on intellectual property and environment.
Commenting on the same, Ruchir Punjabi, Chair, School of Policy and Governance said, "We believe we need to invest in programs that help improve the Indian policy ecosystem. We're creating India's leading graduation institution to prepare leaders to solve public problems. With these executive programs such as the current one on Healthcare policy we are aiming to create thinkers for developing sustainable communities across India."
The two day event series in Delhi will explore a range of topics, topical issues and policy requirements with global professionals. The program is suitable for health professionals and postgraduate students, policy makers, not-for-profit organisations and digital health cohort along with the CSR divisions of companies. Applications will close at 11:59pm (IST) on 22 June 2018.