Things to Consider Before Starting a New Venture as a Student
Thursday, 07 Jun 2018, 21:47 IST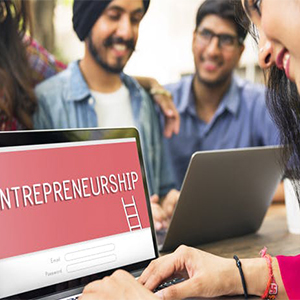 Starting a business venture requires long-term technical, functional, financial and emotional commitment. While some of the people choose to initiate their startup after accumulating few years of professional experience, some are there who starts working on their ideas right from the college days. It takes willpower to start a business at any age, but starting your first enterprise while still in college is especially challenging. For the youth who are eager to achieve success even before they receive their graduation, here we have pointed out some points which we believe will help you in this endeavor.
Understand Priorities: It is imperative to know your goals whether be it with academics or startup, classify the aims and visions after a thorough contemplation. A time management quality should be instilled in the want to be an entrepreneur in a scenario where they might be required to juggling between their studies and providing time to the startup plan. And never to forget, passion is the thing which will help you to keep going, if you keep sheer believe and trust on what you decided to do, no force in this world can stop you from witnessing success. This outlook will make you more resilient and determined when faced with obstacles.
Self-discipline: A self-disciplined entrepreneur is a master of his or her patience, who sees the big picture and sticks to it, rejecting the temptations and gratifications that come across their way. The game of life has many obstacles to offer and in order to cross over them and succeed, one has to be perseverant and persistent, and this requires self-discipline. Being a future entrepreneur, this quality will lead and render you power to take risks and evolve as a leader instead of a follower.
Find like-minded people: It's a universal phenomenon that there is nothing wrong in working jointly with a partner in initial days of business who matches your interest and aspirations. As even if you are wrong in some decision, your partner can have your back and help you in the same by guiding you in the right direction. Things get tough at times and those phases require a strong friend to stand beside you like a rock, this would uplift your self-confidence and assist you in remaining motivated. There are many such positive stories like of Facebook's Mark Zuckerberg and Michael Dell of Dell Computers who began their journey at an early age along with their friends and today they are successful in their respective start-ups.
Use Campus Resources: Most universities have the fastest internet connections in the form of Wi-Fi and computer labs where you can simply use most of it for your start-up purpose. It will immensely help you in researching minutely on the project you are working on and also get connected to investors. Additionally, if your campus owns an incubation center that will act like a cherry on the cake for you where you can get the opportunity to interact with business professionals on regular basis and participate in different workshops and events, given which there might be instances where you can showcase your ideas in front of the industry giants.