Things to remember while preparing for UPSC 2018
Tuesday, 15 May 2018, 22:00 IST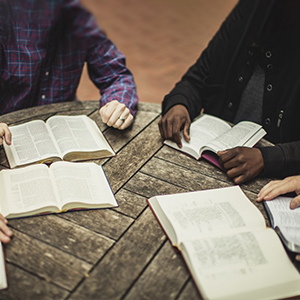 If you are in the process of appearing for UPSC Prelims on 3rd June 2018, then you are probably swimming around a sea of books to excel in the examination. But, you have to understand that you can familiarise with the topics and ensure less stress on the day before the exam. We have enlisted few tips which are mentioned by successful UPSC aspirants.
Knowledge of the Syllabus
The UPSC doesn't want their aspirants to do research on general studies or CSAT but asks them to familiarise with basic concepts. So, the knowledge of what is necessary for the exam is the first step. When you familiarise with the subjects, it will give an idea on the books you should refer before the exams.
Selecting Books
As UPSC is expecting you to understand basics, it is of no use to pile up books and start a private library. As, you need to get NCERT books which is available online itself, make sure that you are familiarising with the concepts provided by them.
Making note on Key points
During your preparation, try to pen down key points so that they can be utilized on the eve of the exam. Even if you are facing time constraints, try not to skip any chapter and revise everything. With various subjects like current affairs, Indian history, Geography, Indian Polity, Ecology, Biodiversity & Environment and so on it will be better if you can write these in separate books to avoid confusion.
Strategise your preparation, keeping in mind the necessary materials needed for individual subjects. For instance, if we take Geography - Focus on physical geography and maps. Atlas is the best guide to help you with these topics.
Solving Mock exams
As UPSC is on June, the IAS academy will start preparing their students through Mock exams. It is really necessary for the aspirants to attend it as it will help you to understand time management and also the nature of the exam. You can also get previous year examination (upsc.gov.in/examinations/previous-question-papers) and try solving it from home. When you do it, you will provide a clear idea of the paper and also not make you feel stressed on the day of the exam.
Maintaining Proper Health
As the exams are nearing, most of the students tend to deprive their sleeping hours. But, this won't help you in preparing for the exam but will instead lead you to depression. Most importantly, the aspirants must eat a balanced diet and exercise on daily basis to reduce 90 percent of the stress. Finally, the most important thing an aspirant must cultivate is confidence. As it is one of the important aspects which most of the successful aspirant possessed when facing the competitive exam.