Top 5 Jobs You Can Do While Studying Abroad
Tuesday, 31 Jul 2018, 16:25 IST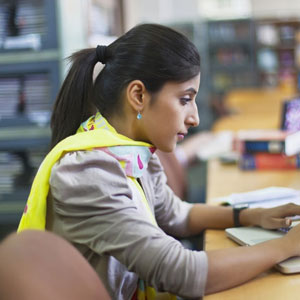 To earn some extra-bucks and get themselves out of adverse condition, students opt for part-time job in their leisure time. They have shared their experience of paying rents and course fees through the jobs they did. So, if you are planning to study outside the country in near future, gear up for the new challenge and enjoy the journey to dreams of success. Here are the top five jobs you can go for while studying abroad.
1. Teaching Assistant: While you are pursuing your masters, you can start teaching students in universities and colleges. If there's a good grip over the concerned subject and your explaining skills are awesome, you can opt for this lucrative job. A prestigious work profile which can also occupy a space in the experience column of your resume. Later on, after completing masters, you can go on and search for further opportunities in the arena of teaching.
2. Factory Associate: Associates are required every now and then in the factories. The job requires variety of skill set like cleaning offices, sweeping floors using broom, the ability to use the vacuum cleaning machine, and moping. These jobs require manual labor and you get paid on daily basis. Though rigorous effort needed but eventually it gets all your necessary requirements fulfilled.
3.Delivery Partners: If you have your own two-wheeler or a bicycle, then it is not an issue to work as a delivery partner. It requires you to travel from place to place but the job provides you with attractive incentives. Being a delivery partner you can work as a newspaper delivery agent, food delivery associate. There's no heavy effort required, pick-up the product from the store and deliver it to the customer's address. That's all you need to do.
4. Foreign Language Teaching: Going abroad for studies can earn you money if you have a grasp over any foreign language and the capability of teaching. The foreign nations speak their native language and there is a high demand of learning other languages among the peoples. It requires a commitment of couple hours on daily basis. This way you can make a stable income.
5. Restaurant Jobs: Working as per your skills in a restaurant is a solution to your monetary problems. Depending on your skill set you can work inside the kitchen as cook or as waiter outside. The job will require a part of your daily routine but will make your life a bit easy in the foreign country.