3D Printing: A faster growing Software
By Shiju George, Founder & Partner, Kyeesha Techno Solutions & Kyeesha Institute of Technology | Thursday, 13 Jul 2017, 05:02 IST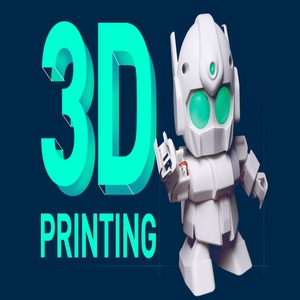 3D printing industry is growing at a faster pace globally, India is yet to learn more about the 3D printing industry – future trends, best practices, growth drivers, applications, business opportunities and adaption curves in 3D printing.
Today 3D Printing is not just limited to Prototyping and physical product design validation, but is also considered to be an alternative for batch productions. With faster development process, low interactions, and robotic part development possibility, these printers are replacing the conventional CNC machines to develop limited quantity parts for end-use applications e.g. jigs, fixtures, mould inserts etc. Metal 3D printing technology is also fast improving paving its way in the Indian Market. The Indian industry is maturing fast and has understood the importance of maintaining their pace of development and advancement in correspondence with their global counter parts to stay relevant in the competition. Which is why they are willing to invest higher in R&D to maintain the competitive edge through product design and performance excellence.
Any company related to product design, development and engineering will be the largest users of 3D Printers; they could be from any industry such as Automotive, Aerospace and defence, Heavy Engineering, Consumer goods and Electronics, Industrial Machinery, Medical and even Education. Applications of 3D Printers in Medical are also quite productive and this market in India is relatively less but coming up in a big way. Education, taking place right next to Medical, has also started investing in 3D Printers to introduce students to the technology that has deeply penetrated the industry and being used exponentially by the industry.
We are into product designing and developments, we use 3D scanners n printers for developing. After product designing we will do the 3D printing to check the function.Once it is success we will move to mould manufacturing. It helps in reducing the cost of development and time.