Being a Tech Savvy Lawyer
By Smita Priyadarshini, Senior Managing Legal Director, Dell EMC | Wednesday, 20 Sep 2017, 13:05 IST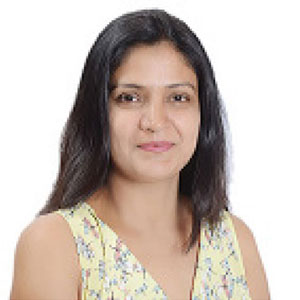 It is a universally accepted fact that technology and development go hand in hand. There is not a single facet of human life that is untouched by technology. Though, legal profession may superficially, seem to be indifferent from the technological advancement, yet, on a careful scrutiny, one realizes the integral role played by technology even in this profession. The legal profession has come a long way from the old perceptions of those who viewed it as a profession of heavy books, notes, papers and files and courts as dingy, dim lit rooms with paper strewn all over. I consider myself fortunate to be born in an era that witnessed the growth of new technology maturing into digital technology and culminating into Cloud technology. In today's time, no one, who is a part of the legal profession, can undermine the influence and very important role technology plays, commencing from the very inception of either legal advice/proceeding leading up to its culmination, making knowledge from books on multiple occasion's passé and the requirement to master new technology and automation of standard work a reality.
Tech-savvy lawyers are able to stay in touch with their clients from virtually anywhere in the world.
As advances in law technology revolutionize today's legal landscape, the role of the legal professional has evolved. The automation of legal processes has prompted lawyers, paralegals, legal secretaries and other legal professionals to become proficient at an ever-increasing array of word processing, spreadsheet, telecommunications, database, presentation and legal research software. There is a myriad of the document and contract automation software(s), which are being used successfully by world's leading law firms and corporations to generate standard legal documents from automated templates, thus reducing or eliminating delays, costs and risks inherent with manual drafting. Further, though the significance of printed journals, books or trainings cannot be undermined yet when it comes to research or study, various online softwares such as Manupatra, SCC Online are the preferred choice as they enable legal research to be faster and more accurate.
Lawyers understand the importance of communication, both, amongst the fraternity and their client concerned. Technology has made the task of communication simpler and much quicker. Tech-savvy lawyers are able to stay in touch with their clients from virtually anywhere in the world. This enables in providing more timely and efficient service without being restricted to a traditional office. With the numerous apps available on mobile phones, tablets and laptops and services such as video conferencing, one can access documents and connect with clients, peers, managers, stakeholders at any place in the world, thus reducing any need to travel and associated costs.
Further, with the recent emergence of e-filing/e-courts, dependency on the paper mode in our courts has greatly reduced. Such electronic filing not only saves paper but also time and reduces dependency even on physical money, as the payment today can be done through electronic modes against e-stamps/e-challans. Keeping in view the importance of speedy trials/speedy proceedings, the Courts have also promoted electronic and video conferencing as the accepted modes of a collection of evidence and trial. Courts at the same time are understanding/acknowledging the importance of the quick availability of daily orders and have adopted the practice of uploading the day to day orders of the matters, expeditiously, along with online display boards, which permits the lawyers to keep a track of the ongoing matter(s). Such websites, in turn, can be easily accessed from all over the country, thus, sparing the counsel and clients, alike from the trouble of travel.
Technology, besides being used by legal professionals and courts to simplify, speed up and systematize their working, is also increasingly being used by criminal gangs and money launderers to commit crimes by digitally crossing inter State and International boundaries. This has led to a vast new field of cyber crimes and cyber evidence involved in heinous offences. Cyber Laws and appreciation of Cyber evidence have thus evolved over a period of time. Lawyers and judges, therefore, need to keep themselves abreast with the latest developments in the Cyber world.
Data management is the call of the day and courts have now come up with the Integrated Criminal Justice System (ICJS) module, which is meant to integrate police stations with the courts, with jails, with the prosecution and with the forensic science laboratories. This data will be easily extractable and can be used for a more effective criminal justice system.
On a final note, technology, today, has changed the Courts and lawyers alike. To survive in a fraternity where the new generation is bringing with them not only high intellect, sharp legal acumen but also savviness in using modern technology, it has become essential to adapt in this ever-evolving legal world as Legal Services along with Technology is a win-win as it makes our job faster, more efficient, more consistent, and more compliant. As an old Chinese proverb goes, "A wise man adapts himself to circumstances, as water shapes itself to the vessel that contains it."
Smita Priyadarshini, Senior Managing Legal Director
Smita Priyadarshini graduated with a degree in law in 1999. She currently serves as Director - Legal at Dell International Services Private Limited with the responsibility of the Asia Pacific region. Smitha has previously worked as Legal Counsel at Perot Systems and was an Associate at Luthra & Luthra law offices.