Engineering - A podium for pioneering Minds!
By Ramesh Batlish, Centre Head, FIITJEE | Wednesday, 05 Jul 2017, 06:20 IST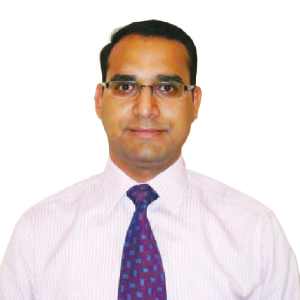 Engineering is a professional degree which has created a lot of buzz and is mushrooming among the students. It is undoubtedly one of the most popular degrees pursued these days. Engineering plays such an important role because it is the way that we humans are able to use the rules of the world to achieve things. It is the practical application of Science and Mathematics to find answers to complex problems. Today, engineering technologies have evolved in every sphere. From communication, travel, health to work and entertainment – engineering has paved a way towards the modern and efficient world.

We need to embrace the need for science and engineering within the political field, and recognise it as essential to the long-term well being of any economy. Going by the number of engineering colleges (including the globally recognized IITs) and high enrolments in these colleges in India, the question that forms in everyone's mind is, "does India need so many engineers and are they all employable?" The answer is a big, "yes." The world needs a plenty of well-equipped, talented graduates with the right attitude. There are job opportunities for those who have the potential. Also, opportunities for self-employment are high for innovative and passionate minds.
Why Engineering?

Engineering offers a huge amount of options that one can have a hard time deciding on which one is the best. From electrical and mechanical to computer science or civil, the numerous areas of engineering are high in demand. Last but not the least, for almost everyone these days, money matters the most and it is significant to know that engineers are amongst the highest paid professionals around the globe. If one chooses to go with engineering degrees, he/she comes across various options. From Mechanical, Civil, Electrical and Chemical to Aerospace, Petroleum and Robotics engineering degrees – one can choose to go with any as per their interest.

Once the student has decided to go with any of the engineering degrees, the next step is to identify whether he/she is eligible for the same or not. Those who desire to be a part of any of the state's engineering colleges will require scoring a minimum of 50 percent in their science subjects. While physics and mathematics are mandatory, scores from either chemistry, biology, biotech or other vocational subjects can be considered as the third optional subject. Though, this is just the eligibility criteria; students also need to appear for the JEE (MAIN) conducted by the CBSE and JEE (Advanced) conducted by the IITs and other entrance examinations of different colleges conducted across respective states.
Career Opportunities Post Engineering
There has also been no dearth of opportunities for aspirants after graduation in engineering. The career options (for engineers) can range from esteemed Indian Engineering Services (IES) or, jobs in Public Sector Units (PSU) offering diversified, challenging and stable career options, to research and development, teaching and prestigious private sector lucrative jobs after Masters in respective discipline in engineering after qualifying Graduate aptitude test in engineering (GATE).

Post engineering degree there are other options for engineers like Civil Services, State Engineering Services, MBA, Banking Sector, Defence Services, higher study abroad through GRE and GMAT. Other career options can be job in information technology sector. With the development of the economy and opening up of new companies and sectors, an engineering graduate has a myriad of options to start his career. Job prospects for graduates coming from engineering background are constantly widening and therefore, he/she can either choose the private, public or the government sector to work for.

If a person decides to take his/her career forward in the government sector, then he/she can appear for the "Indian Engineering Services" exam conducted by the Union Public Services Commission (UPSC) at the national level or can go for other departments at the state level through respective exams. Engineering graduates can also venture to others areas like Banking/Finance/Agriculture/Administrative Services etc. On the other side of the coin is the private sector that has been constantly witnessing high growth these days. With growing privatization, private sector can expand further as most of the government controlled companies are likely to shift partially to the private sector.

If engineering graduates don't find these options interesting, then they definitely have the third option open – higher studies. Many graduates either opt for management or go for advance courses to further specialize in respective careers. Most of the engineers even prefer to pursue Ph.D. in Engineering Management – which is a combination of scientific research, assessment and evaluation.

Therefore, if you are eager to find a stable and enriching career, it's crucial to not only take into account the best paying engineering jobs available, but also the engineering fields with best potential for development and employment opportunities. It is also imperative for an engineering aspirant to timely plan the mode of preparation and prepares systematically so as to clear all relevant Engineering Exams and join the right college of choice and have a successful career. Joining an organised JEE Training having a pan India presence and excellent pool of full time faculty and having a legacy of getting the highest number of selections in JEE is advisable.

Ramesh Batlish, FIITJEE Expert

Mr. Batlish has a vast experience in the field of education and has contributed a lot for the development of FIITJEE centres. He has good subject matter skills with expertise in teaching maths and academic administration. IITJEE & AIEEE expert coach Ramesh, holds a BE in Electronics & Telecom (Hons). He is a senior Mathematics faculty with over a decade of successful association with IIT-JEE coaching.