Finding a fit in the booming start-up economy
By Udai Singh, President - Global Technology Strategy, NIIT Ltd | Wednesday, 05 Jul 2017, 06:47 IST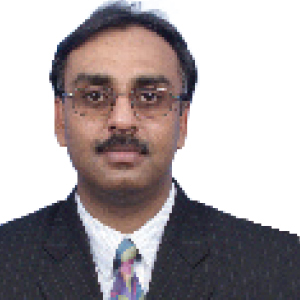 India is currently in the midst of a'start-up revolution'. From a time when entrepreneurs were conspicuous by their absence, today, smaller, innovative companies are mushrooming across different business verticals. According to a recent study by global research organization Zinnov, India is among the top five start-up communities in the world and the third largest start-up location globally.

With around five start-ups getting born every day, it is the perfect time for entrepreneurship in India. There is no doubt that the country is emerging as a leading global start-up economy. There are currently over 9,700 promising start-ups in India and of these 4,400 come from the technology space. An impressive USD 6 billion has already been invested in the start-up eco-system, which is set to grow to 12,000 companies by 2020. What is even more impressive is the fact that around 80,000 to 85,000 people are employed by start-ups today and the numbers are only set to rise.

Unlike even a few years ago, when start-ups found it extremely difficult to find talent, much less employ highly skilled people, today the situation is gradually reversing. It is almost becoming fashionable to work in such companies. With start-up success stories growing by leaps and bounds GenNext is getting drawn to these adrenalin-packed ventures which are now considered excellent career destinations.

The good news is that many young people are themselves giving up secure, high paying jobs in large organizations, to plunge into the sizzling start-ups cauldron. They are taking risks and setting up companies that are based on innovative, pioneering ideas. It is apparent that the burgeoning start-up economy is the perfect place for exciting, fast-track jobs that don't necessarily need silver in the hairline.

However, joining a start-up, or even launching one, requires certain generic and specific skill sets and talent. And while the start-up economy is expanding rapidly and creating jobs, it is still challenged by the paucity of relevantly skilled people. Top quality programmers, for instance, are in short supply as are domain specialists. Neither academic institutions nor in-house training academies of large IT services companies are able to produce premier programmers or experts in the numbers that are needed.
Therefore, if you are someone who is looking to find placement in one of these fresh-faced, vibrant and opportunity-rich start-ups, know this is excellent programming skills could be your ticket to entry. If you want to launch your own start-up, you might want to brush up your skills especially related to the domain you are choosing to foray. Your education and core academic background might not even link up with the idea and product you have conceptualized.

What you need is an educational institution that provides you with a full stack of programming skills that make you versatile and a perfect fit for product engineering companies. NIIT has recently come up with a solution called StackRoute, a three-month long intensive training programme that enables learners to become key members of high performance teams in the best product engineering start-ups and IT companies. With such a programme under your belt you too can become a multi-skilled, multi-disciplinary 'Full-Stack programmer'. The course will enable you to learn in an environment marked by less theory and more practice and guidance from industry experts. At the end you will even get a chance to build a real product!

Remember the right skills will open the doors of some very successful or even promising start-ups for you. They will help you find a challenging role that allows you to work closely with decision makers. They may even help you become an entrepreneur yourself and join the pioneering brigade that is reaching for the stars.

Udai Singh

An alumnus of Birla Institute of Technology and Science, Pilani, Udai Sing has served several positions in NIIT. With more than two decades of experience in education and training sector, Udai Sing is currently employed as President of Global Technology Strategy, NIIT Ltd.