Higher Education in India
By Rajesh M.R., CEO, SourceEdge Software Technologies | Thursday, 06 Jul 2017, 05:08 IST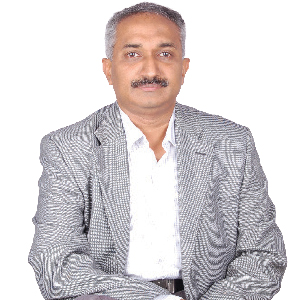 Impetus to education and human resource development plays a significant role in the progress of any country. Post creation of the Ministry of Human Resource Development (MHRD) on September 26, 1985, through the 17th amendment to the Government of India (Allocation of Business) Rules, 1961, the MHRD role for human resource development become effective through two departments as: Department of School Education and Literacy and Department of Higher Education.
The role of
Higher Education
became significant to take care of the largest Higher Education systems of the world, after United States of America and China. It is a paramount importance that the Department of Higher Education has been engaged in bringing world class opportunities of higher education and research to the country so that Indian students get equal learning opportunities in comparison with global higher education system and competes at par with global students.
Government's Focus shifts to Higher Education in 2015 Budget
The central government's outlay of Rs. 26,855 crore for the higher education, an increase of over 13 per cent over last year, is a boost to higher learning and promise to create one major central institute in each state. Announcement of setting up of IIMs in Jammu & Kashmir and Andhra Pradesh, IIT in Karnataka and upgrading the Indian School of Mines (ISM), Dhanbad to an IIT, combined with previous year budget announcement of five new IIMs and five new IITs makes India to have 20 IIMS and 23 IITs. Of 29 states, currently IITs are operational in 17 states and ISM in Dhanbad of Jharkhand state getting upgraded to IIT, addition of new IITs coming up in Chhattisgarh, Goa, Jammu & Kashmir, Kerala, Andhra Pradesh and Karnataka states, empowers the people of country to access higher education across the length and breadth of the country.

Growing Institutions, a Sign of Growth in Higher Education

The higher education system in India includes both private and public universities. The Government of India and the state governments support the public universities, while various bodies and societies mostly support private universities. As per the statistical report published by the ministry of HRD in 2015, for the period ending April 2014, there were 717 Universities, 36812 Colleges and 11565 Stand Alone Institutions, whereas 229 Universities are privately managed. There are 42 Central University, 1 Central and 13 State Open University, 68 Institute of National Importance, 309 State Public University, 5 Institute under State Legislature Act, 36 Deemed University Government, 11 Deemed University Government Aided and 3 Others University.
Rajasthan has the highest number of universities (70) with the most private universities of 40, Tamil Nadu is the state with the most deemed universities (28), West Bengal has the most State Universities (25), Uttar Pradesh and Gujarat have 24 state universities each, while Delhi and Uttar Pradesh have five central universities each, the largest number of all the states and territories. Gross Enrolment Ratio (GER) in Higher education in India is calculated for 18-23 years of age group stood at 22.6% as per statistics published by ministry of HRD website.
Apart from the above universities, there are several institutions operate autonomously and fall under the administrative control of the Department of Higher Education. These organizations include the Indian Institutes of Information Technology, Indian Institutes of Technology, the National Institutes of Technology, the Indian Institutes of Science Education and Research, the Indian Institutes of Management and other autonomous institutes. As of August 2015, India has a total of 18 IITs, the Indian School of Mines, 32 NITs, 18 state-funded technical institutes and 18 IIITs.
Several attempts were made to monitor the performance of education system to uplift the quality of standards and process in the higher education through the National Knowledge Commission in 2006 and recommendation of setting up an Independent Regulatory Authority for Higher Education (IRHAE) and subsequently The National Council for Higher Education and Research (NCHER) in 2011, finally failed to take the shape leaving existing regulatory agencies like Universities Grants Commission (UGC), All India Council for Technical Education (AICTE) and National Assessment and Accreditation Council (NAAC) etc., should continue to discharge their functions while the new body may have only a limited role.
Quality Assurance in Higher Education
Globally, many countries follow both External quality Assurance (EQA) mechanisms to carry out accreditation & quality audit and Internal Quality Assurance (IQA) mechanism to monitor teaching, learning abilities at the institutional levels. Establishments of NAAC and NBA in India accredit institutions and certifies for educational quality of the institution.
Considering the recent industry reports supported by NASSCOM, only 25 percent of technical graduates and about 15 percent of other graduates are considered employable by IT/ITES industry indicates immediate thrust on quality of Higher Education. Hence, it is imperative that industry and academia should come together to make employable graduates while government bodies implement stringent standards and process for institutions to follow and continue monitoring internal quality measures. There is immediate need of review of teaching and learning process from generic model to 'student-centered' model of education.
This model should further improve learning outcomes in higher education institutions, encourage the use of modern technologies in the teaching learning process, develop tools and techniques to measure the teaching learning effectiveness etc. Finally the students should be mentored to make career advancement in their areas of interest, strongly aligned by their capabilities and strengths.
About the author: Rajesh M. R.
Rajesh comes with a Masters in Business Management, Degree in Mechanical Engineering and 16 years of experience in Sales, Business Development, Consulting, Vendor Management, Human Resources, Business Operations and Administration. Prior to founding Source Edge, Rajesh held senior positions with AvianaNRIT, Hiranandani Software and Systems, and Bangalore Software Services.