How Architecture as an Education Contributes to Professional Arena
By Varun Juneja, VP- Design & Development, ATS Infrastructure | Monday, 09 Oct 2017, 04:37 IST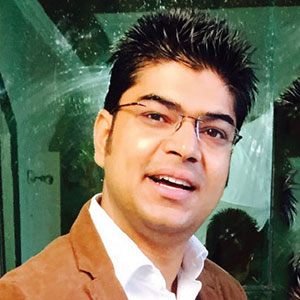 Architecture is the purposeful integration of design and technological skills, knowledge, management expertise and art within an understanding of the performance and operational requirements of buildings and their environment. Architects are the magicians behind the magic of aesthetically and beautifully designed buildings. What today is considered as one of the most chic professions is one that has definitely come a long way. While capitalism has given the industry an unseen push, it has also brought awareness to consider towards building a greener planet.
Architects work in a range of establishments. Small firms with fewer than ten employees may employ graduates. Public sector employers, such as local authorities and housing associations employ a significant proportion of the profession; and some large organizations, such as banks and supermarkets, may have in-house architectural teams. They work on public or private projects and design both indoor and outdoor spaces. Architects can be commissioned to design anything from a single room to an entire complex of buildings. Architects discuss the objectives, requirements, and budget of a project with clients. In some cases, architects provide various predesign services, such as feasibility and environmental impact studies, site selection, cost analyses, and design requirements.
Architects develop final construction plans after discussing and agreeing on the initial proposal with clients. These plans show the building's appearance and details of its construction. Accompanying these plans are drawings of the structural system; air-conditioning, heating, and ventilating systems; electrical systems; communications systems; and plumbing. Sometimes, landscape plans are included as well. In developing designs, architects must follow state and local building codes, zoning laws, fire regulations, and other ordinances, such as those requiring easy access to buildings for people who are disabled.
Computer-aided design and drafting (CADD) and building information modeling (BIM) have replaced traditional drafting paper and pencil as the most common methods for creating designs and construction drawings. However, hand-drawing skills are still required, especially during the conceptual stages of a project and when an architect is at a construction site. Architects may also help clients get construction bids, select contractors, and negotiate construction contracts. Architects often collaborate with workers in related occupations, such as civil engineers, urban and regional planners, drafters, interior designers, and landscape architects. Architects are responsible for designing these places. Hence to say they are the entities who are defining built & spatial environment of this globe.
There are many opportunities after completion of Architecture like a Structural Engineer, Architecture Designer, Interior Designer, Building Contractor and so on. A career in architecture is not only, about getting well paid but also getting the creative juices flowing. One needs to keep the requirements the Client or target audience in mind and in the process the architect must be able to mould each idea according to their needs and requirements.
Varun Juneja
Varun Juneja has more than 12 years in architecture, Site Planning, Development practices in real estate including Project coordination and so on. He is currently VP Design & Development of ATS Infrastructure, which is one of the leading real estate developers in India.