No More Relocating to Big Cities to Prepare For Entrance Exams
By Aakash Chaudhry, Director, Aakash Educational Services Limited | Monday, 09 Oct 2017, 04:38 IST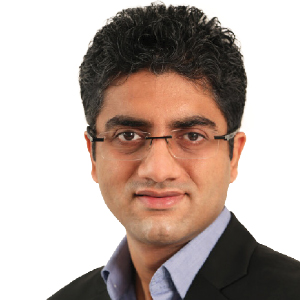 Indian parents often tend to vicariously live through their children. This is why those who have been unable to make it to that top-level college/university in their heyday, often expect their kids to realise that dream. Coupled with the fact that the parents themselves are usually too caught up in the daily rigours of getting home the bread and butter to focus on their child's coaching, this leaves the kid with no support system to turn to for guidance and motivation. With a view of ensuring the best competitive coaching their kids can get, families from small towns of Gujarat, Maharashtra, Uttar Pradesh, Madhya Pradesh, Bihar and Rajasthan encourage their children to relocate to coaching hubs in bigger cities. In fact, till a few years back, it was the norm. Children, sometimes as young as 11, would leave their homes to shift to towns where they could get expert guidance and training to crack the entrance to that reputed medical/engineering college.

This trend is fast changing though. No more are youngsters as amateur as sixth graders making that move. The influx of students thronging to bigger cities has seen a sharp decline in the last decade or so. The biggest reason for this attitudinal change can be attributed to the drastic changes in the big city culture – it's not deemed conducive for a student hoping to study and prepare in peace.

While there are a whole lot of factors that play out, some of the pertinent ones are as follows:

Higher Chances of Depression and Anxiety Disorders

Relocation is a big decision – especially because some students make the shift when they are still quite young. Starting afresh in an unknown city requires courage and patience. With the lack of a solid support system or motivation from family and friends, the students can feel lost and confused. Experts have suggested that in this developmental age, the care and constant monitoring of the parents has a huge role to play in the child's progress. So, separation anxiety and performance pressure can really take a toll on the child's physical and mental well being once he/she shifts out. This explains the rise in the number of depression and anxiety cases. In some situations, the impact of this pressure has been so severe that students have had to abandon the coaching class and move back home.
Rapid Increase in the Number of Suicide Cases
Grim as it may be, the ugly truth is that sometimes, the child relocates out of sheer desperation – because of the fear of disappointing his parents otherwise. And what does he/she face when he/she leaves the comfort of his/her home and is pitted against students from all parts of the country, all smart and determined? Cut-throat competition. This can add up to resentment against the parents and the entrance exam system, leaving the child alone to battle it out. Thoughts of letting the parents down and not being the top scorer can weigh heavy and lead the child to contemplating extreme measures such as suicide. Every year, dozens of suicide cases are registered in prominent cities due to pent-up anger, frustration, depression and disenchantment. This is a big reason why parents these days are wary of letting their children move out before they turn a certain age. No more are 11-year-olds being pushed out to these coaching hubs to realise their dreams of cracking that entrance exam.

The Possibilities of Distraction from the Goal

The unbridled freedom that comes with the relocation can greatly hamper a student's academic performance. In the absence of adult supervision, it's easy to turn to distractions. Sometimes, students can find themselves struggling with following a routine. Bunking classes and spending way too much time hanging out with friends can come in the way of study time. Peer pressure and the promise of a carefree world can mean that the student spends most of his/her time at the movies, cyber cafes or gaming parlours. This obviously eats into entrance exam preparation by sucking the student in with the possibility of escaping pressure. This is a major reason why the student's score might dip, leading to further problems.

Easy Access to Harmful Addictions

What may start as a harmless way to beat stress, might have huge repercussions in the future. Students who turn to drugs, alcohol or cigarettes are often under the misconception that they can quit anytime they want to, but unknowingly, the crippling effect of drug and alcohol abuse makes this impossible over prolonged use. This can translate into a nightmare for both students and parents. With the number of students who have lost themselves to abuse steadily rising, the decision of relocation is a very confusing one for parents.

Due to all the above reasons, a lot of parents are choosing to give the shift a miss by realising the dangers associated with it. What has made this decision simpler for students and the parents is the fact that educational institutes are no longer just concentrated in big cities. With a host of coaching centres opening branches in tier 2 and 3 cities and the possibility of enrolling for online classes, the shift is no longer being seen as the game changer in the larger scheme of things.

About the author: Aakash Chaudhry
Aakash Chaudhry is the Director at AESPL. Before joining AESPL, he worked with top IT firms like Infosys Technologies and Cognizant Technology Solutions in enterprise solutions and business analysis division. With his passion in education delivery, technology and marketing services, Aakash is on a mission to take the cause of education to the deserving minds across the country through its classroom as well as cutting edge digital solutions.