Organizations Always Look for the Key Candidate
By Deepak Deshpande, Senior VP HR, Netmagic | Thursday, 30 Jun 2016, 03:35 IST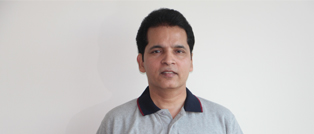 Most universities follow a very tight course plan which does not allow syllabuses to be adapted at par with the technological revolutions that unfold at such a rapid pace in the industry today. It is tantamount for students to learn new emerging concepts that are being set in the market. For this to happen effectively, the institute needs a flexible course plan that can allow its students to go beyond the prescribed syllabus. Another way to facilitate this leap forward is by bringing in industry professionals to the institutes and setting up various forms of interactions between the students and the employers. It can be in the form of training, workshops, meets or lectures.

Universities need to involve industry professionals, entrepreneurs as lecturers to teach relevant business courses. Learning content should be made more interactive and fun. Students should be taught through simulation games, live project demos and apps. The alumni of a university should perform mentoring roles for students to make them "job ready". Communication and cultural sensitivity are two important job skills which are required in this highly globalized economy. Many students come equipped with great attitude and analytical acumen but struggle to communicate their ideas or interact with clients. As businesses transcend boundaries, it is very important that efforts are made to redress this situation.

For students to be "job- ready", they need to have an idea of how to apply their knowledge – that is application of what they have learnt in the classroom and in various other avenues. In other words, they should receive practical training from the institutes apart from the class room's conceptual discussions. Students should have adequate exposure to the industry. It could be in terms of project, in-plant training or industry interaction. The applicants also need to be well versed in is soft skills. Institutes should adequately invest in training the students on their personal skills such as overall personality development skills. They should have good communication, experience with working in teams, organizational skills and great attitude towards what they do in general.

What organizations look for while hiring freshers?
When organizations hire freshers through campus hires candidates with a good academic background complete with co-curricular certifications are always preferred. Aside from this the aspects that most companies look for in a prospective candidate are good attitude towards work, beyond average levels of communication, and flexibility to learn and work. These are the unspoken qualities that every employee should posses. When a fresher joins an organization, he is expected to become a part of the organization rather than merely being present there as an employee. As the fresher clears the process of hiring and is put on different projects, it is expected of him to be able to become accustomed to all the operations and processes of the organization within a very short time. For this reason, most organizations usually keep a probation period of six months, in the duration of which they check the compatibility of the employee against the organization.
Once the employee has joined the organization, he will benefit immensely from various training programs that the organization has in place. Freshers are given comprehensive training on various technologies that the organization deals with. At the end of the training program, their competency levels are checked according to the services offered by the company. Based on these results, the employee is sent to work with a particular department. This is followed by on-the-job training and then the resources are put to the higher end jobs. So, within 6 months time, the person is in a position to contribute productively. Moreover some companies fund their employees if they want to pursue certifications, academic degree or a course relevant to their role or job. Adding to these, organizations like Netmagic provides freshers with plenty of opportunities to pursue their career by working on the technology of their interest. It can also provide fast track promotions and growth opportunities to exceptionally talented people.
My advice to final year students is first, you must have good scores with consistent academic record. Second, you need to make the best use of the opportunities that any institution provides in the area of exposure to practical aspect of learning as well as exposure in organizing, teaming and personality development skills. Develop great attitude to learn and be flexible. You need to keep learning even after joining the corporate. Be patient. Be a fast learner and always, keep a positive mental attitude.
About the Author : Deepak Deshpande
Deepak have over 24+ years work experience in HR. He is currently with Netmagic Solutions, as Senior Vice President, HR. Netmagic is an Indian Company with a legendary history and passion for providing the best data center services. Prior to joining Netmagic in Nov 2007, he enjoyed a flourishing career with Lionbridge Technologies as Head – HR, India Operations driving their worldwide HR initiatives and supporting expansion plans for the country.