Recent Trends in Medical Education
By Dr. Sateesh Babu Arja, Executive Dean, Avalon University School of Medicine, Curacao | Friday, 13 Jan 2017, 04:22 IST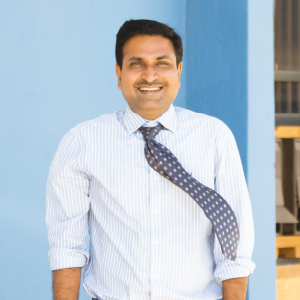 My goal in coming to the Caribbean has always been to instill into students what I have learned over the years, and educate students on the knowledge of medicine, pathology of disease and my genuine love for the science of healing. Education in all aspects not only goes far beyond the classroom and the chalkboard, but it carries on to our patients. It involves communicating, listening, and helping others cope with pain and suffering. Education truly is integrated with knowledge and understanding. Teaching and having a real appreciation for the teachers who have taught me has given me great satisfaction, as I ponder on the possibility of kindling another student's hopes and dreams of becoming a doctor.
Medical doctor is one of the noblest professions in existence. Many students have a passion for medical education and to become doctors. Due to availability of few M.B.B.S. seats, Indian students started migrating outside of India. I believe this trend started in the late nineties and it continues even today. Initially, Indian students started going to Russia and then to the Ukraine, Kazakhstan, and other European Union countries. Later on they started going to China, as there were many medical schools in China, which opened up for Indian students, and it is less expensive. Afterwards, students are migrating to the Philippines for pursuing medical courses. More recently, Caribbean medical schools have become very attractive for Indian students for their medical education due to many reasons. However, the biggest question for students and parents is how to choose the best medical university to pursue a medical career. It is very pivotal that this question needs to be answered for the students to fulfill their life-long dreams.
One of the most important things to look at in a medical school is proper recognition and listings. Every student must see if the medical school is listed with IMED and the World Directory of Medical Schools. IMED and the World Directory of Medical Schools listings are very essential and a requirement for the students to sit for the USMLE exams and to be eligible to apply for residency positions in the USA. It is also very crucial for Indian students to see if the medical university is appropriately recognized by the Medical Council of India.
Medical education is evolving day by day. Most of the universities are drifting towards integrated curriculum rather than traditional, discipline-based curriculum. Look at the curricular programs and see if the universities are implementing innovative teaching methods like problem-based learning (PBL), Journal club and evidence-based medicine (EBM). Integration themes include such topics as: basic science, communication skills, evidence-based medicine, ethics, professionalism, and PBL. PBL is the major platform for integration of the clinical sciences in the basic sciences. Problem-based learning helps the students to develop problem-solving skills, self-directed learning, effective teamwork, collaboration skills and intrinsic motivation.
These days, research has also become a part of medical education and every physician is expected to have a certain level of research involvement and research proficiency. Research involvement increases the chances of getting into residency in the USA. Research should be a part of the curriculum component and should provide the students with an opportunity to design and execute an independent research project under the guidance of a faculty mentor. A wide variety of topics and research areas should be available.
The other factor that students should seriously look into is the clinical portion of medical education. With the hands-on training and interaction with patients, students will build upon their medical knowledge. Clinical rotations are 72 weeks in duration minimum and are divided into Core (48 weeks) and Elective (24 weeks) rotations. Also, look to see if the clinical program is associated with good and appropriately accredited teaching hospitals. Find out if students can complete the rotations back-to-back, with no down time and if students can complete all their clinical rotations at one geographical location.
Students also need to consider the class sizes. If the class size is in the hundreds, students will become just a number in the classroom setting. The ideal class size is between 35 to 50 students. Having small class sizes, the faculty members know each student by name and it allows the faculty to give more attention to each student with individualized education and student-centered education.
Out of all the factors, the most important one is academics and the academic results. Look at the academic track record of every university. USMLE pass rates and residency positions that university graduates have acquired needs to be taken into consideration. Faculty should include qualified doctors with great experience and knowledge of the basic sciences and medical practice.
Every Caribbean school has active Student Government Associations. Please take into consideration that some of the activities sponsored by SGA should include programs like student mentoring, peer tutoring and faculty mentoring programs.
Other factors to consider include the availability of labs on campus, library facilities with online educational resources, online research journals available for students' use, and Wi-Fi on campus to access the online academic information. Please choose the Caribbean islands, which are safe, appropriately developed and have appropriate food facilities available for the students. All of these factors should be carefully considered when deciding where to attend medical school, for students to best fulfill their dreams of pursuing a medical education and career.