Revamping Education with Technology
By Pradeep Singh, Founder and CEO, Vidyanext | Friday, 17 Aug 2018, 09:25 IST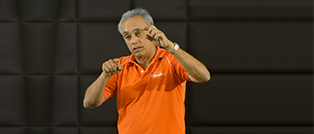 Technology has changed the way we do everything, even compared to how we did the same things just 20 years back, the way we communicate, find transport and consume entertainment. Education a part of life requires updates with time. We need to move away from the old and traditional methodology of teaching learning process. Globalization and changing demand for new skill sets in the job market have necessitated a need for a new teaching and learning paradigm. In this global world, job definitions have changed significantly. Students are expected to have a wide set of skills along with the ability to access and use information from a variety of sources. Students need practical learning more than the theory oriented learning.
In schools, while the classroom setup hasn't undergone much change, there has been an effort to change the way classroom transactions take place. More and more, we are seeing that teachers are being trained to facilitate discussions in the classroom. The teaching and learning setup is transforming from being instructor-led, lecture driven, to an open exchange of ideas and self-driven learning. Teachers today will need to reinvent their teaching methods, use tools students relate to like multimedia content, interactive game-like activities, chat apps and so on. Teachers trained in archaic methods of teaching and learning are less equipped to handle the challenges of handling a classroom full of distracted students with low attention spans. As the popular phrase says, "if you cannot beat them, join them." With a community of students who live in a connected world, the traditional chalk-and-talk method fails significantly. The teacher, whose greatest strength lies in using their expertise and intuition to guide students is spending time and energy in repeating information a student can very quickly find in a textbook or online.
With technology becoming more accessible across the country – good tablet devices are now cheaper than a Smartphone. Tablet and Smartphone apps provide supplementary learning material to students over and above the in-person tutoring offered in the classroom. Students now have the ability to take charge of their own learning. With practice and assessment material available to them and about reminding them to do their work regularly, students have greater control over the learning process. It also means that they now have a more personalized learning experience, one that will allow them to progress at a pace and in a way that works for them. The tuition or extra classes segment has tremendous potential to grow, and support the change in attitude to education. With a lower number of stakeholders as compared to schools, decision-making and change is faster. With the right technology partner and the right sort of visionary support, tuition classes can begin to fill the gap that schools may leave due to huge numbers, higher student to teacher ratios and slow turnaround in education styles.
There are already many players in the area of learning and learning technology. However, the approach is different. Some focus on the matchmaker model in which tuition teachers are groomed and trained and students are assured of vetted teachers. Others focus purely on content while another popular approach is minimizing the issue of commute and travel by providing online tuition. Almost all semi-urban and urban households today have a television, at least one Smartphone and possibly even a tablet or two. Children, from a very young age, are exposed to multimedia & interactive content. In this world where technology plays the main role, it is natural for online content to find its way into the classroom.
However, we are far from the day when this can replace a teacher in the classroom. A tutor can tell from a pupil's face if she has grasped a concept or not. A tutor can look at a long answer to a question, and instantly pinpoint where the student went wrong. Technology cannot do all of that just yet. The students have access to a technology platform that gives them learning material and has the ability to make them practice, take tests and remember what they have learnt. The tutor plays the role of a guide, watching out for gaps in understanding, asking questions, evaluating and giving remedial feedback on the student's work. They work hand-in-hand to ensure better learning outcomes for the student.
In the next 10 years, we are hoping to see a completely different scenario. With education systems also working to revamp their policies and curricula, technology in this sector will play a significant role in controlling the learning experience. It will go beyond connecting stakeholders to actually helping students learn better. With advancement in artificial intelligence techniques, technology will become more adaptive and sensitive to student's learning needs. (As told to HER Team)
About the Author: Pradeep Singh
Pradeep Singh is the founder and CEO of Vidyanext, an education-technology startup that connects students to tutors.