The Earlier We Start, the Better We Are
By Prof. G. Shainesh, Dean - Administration, Indian Institute of Management Bangalore | Friday, 30 Jun 2017, 06:37 IST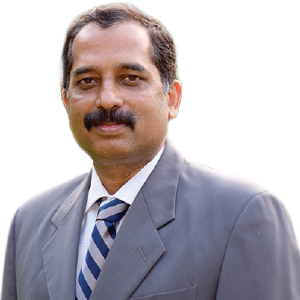 Globalization is a reality and we live in a global village. The national context is relevant and necessary to keep us rooted and create an identity while we explore alternate ways of thinking and doing as part of the internationalization process. There is a huge merit in understanding and appreciating diversity through education and experiences. Many foreign universities have already started functioning and many are in the pipeline to establish their centers in India. This will be good for students, as they will have more choice at every stage of their educational life. Foreign competition is also good for incumbent universities and institutions as they will be forced to innovate, adapt and improve to be relevant and avoid obsolescence. The increasing demand for high quality faculty members will create a bigger market for researchers and academics.
Every professional wants to improve continuously by acquiring knowledge and upgrading skills. This is no different for academics irrespective of the institutions they are working. The institutional environment, initiatives, priorities and rewards system play a role in defining the importance given by academics to different activities which typically involves research, teaching, training, consulting and service. Many institutions are essentially teaching schools so one should not expect research output in the form of publications from faculty members. These institutions should excel in teaching. Others who encourage research should enhance their visibility by publishing in top international journals. Leading institutions have to maintain a balance between teaching and research for financial as well as operational reasons.
Internationalization is also a two way street global institutions setting up operations to tap the market for students in India as well as leading Indian institutions setting up campuses abroad. While the entry of global institutions occupies a lot of media space, the opportunity to attract international students to study in India or overseas campuses is underplayed. Leading Indian institutions have already started benchmarking themselves by participating in international accreditation systems like EQUIS, AACSB and rankings such as Eduniversal Rankings, QS Global 200 Business Schools Report, Financial Times FT 100 Global MBA and so on.
Indian universities do not figure very high on global research rankings as research and publications in leading international journals were not given a priority in most of the 600 odd universities in the country. It is usually the autonomous, specialized institutions like IISc, ISI, IGIDR, IITs and IIMs that score relatively well on international rankings. These institutes have done a better job of balancing research (knowledge generation) and teaching (knowledge dissemination). Greater emphasis on research will require more funding, support system for research and improved career opportunities for researchers at the masters as well as doctoral level to attract talent. Financial support from the government and the corporate will pay off only if the enabling environment is created and nurtured.
The leading universities and institutions in India are comparable with the best in the western world in terms of the quality of students. However, we lose out, as a career in academia is not an attractive option in India. Most universities do not have the enabling environment. Universities are not seen as an exciting place to work by researchers as they do not encourage research and hence do not invest in the infrastructure for research. In every academic discipline, some of the best professors and researchers in foreign universities are of Indian origin, highlighting the opportunities available in the west for someone who is serious about pursuing research.
University of California Los Angeles (UCLA), the youngest in the list of world's top 10 universities, was founded in 1919,while Oxford and Cambridge were established in the 13th century. Most leading universities were set up over a century back. They attracted the brightest minds as teachers and students. It takes time to build a global reputation. Unfortunately, we cannot bank on time to attain reputation. Universities have to emerge as centers of academic excellence driven by a pursuit of knowledge creation through research. In turn, they will attract bright students who create an impact on their chosen fields and enhance the reputation of their alma mater. India is definitely capable of creating a Harvard and a Stanford, if we invest in research.
Everyone should embrace internationalization. Most students, today and in future, will have careers, which will involve working with colleagues who will be foreigners. Internationalization is a great opportunity to learn to work with people from other cultures. The earlier we start, the better we are. (As told to Sarath Syam)

About Prof. G. Shainesh
Professor Shainesh has over two decades of research and teaching experience in India and abroad. He has conducted research and teaching assignments at the Goteborg University (Sweden), University of St. Gallen (Switzerland), Audencia Nantes and IESEG (France), Vienna University and MCI Innsbruck (Austria), Bocconi University (Milan), Curtin University of Technology (Perth), and the American University of Armenia (Yerevan).

Internationalization is a two way street - global institutions setting up operations to tap the market for students in India as well as leading Indian institutions setting up campuses abroad.