The Paradigm Shift in Technology Enabled Education
By Aditya Malik, CEO & MD, Talentedge | Monday, 30 Jul 2018, 11:51 IST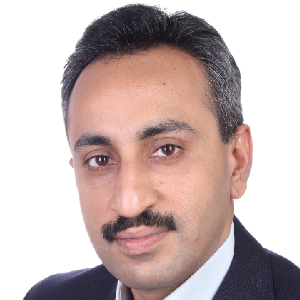 For the previous generation, which isn't really that far back I'd say towards the late 90s, the only source of information aside from curriculum textbooks were the school and public libraries. The knowledge base that one could mine through was limited to the availability of books. Interested learners would be left with the occasional interaction with mentors and experts taking the time out to help them. Since then, the turn around time of information dissemination has reduced in astonishing proportions to a few milliseconds in the current day and age, with no distance travelled. The advent of the Internet in India and our widespread adaption has enabled significant advancement of learning with children and toddlers being more informed and aware than ever before. Now the source of this wealth of information and education is simply the screen on their laptop or tablet computer that they can carry around with them. From personal computers to Wi-Fi campuses, smart classrooms and mobile learning new age learning has observed a paradigm shift.

To actually get a true sense of disruption that has taken place over the past decade, consider that today, information and education pertinent to all disciplines is limitlessly accessible by everyone, from its earlier confines. Education is where the Internet has made its most positive impact of all. In just two decades, it has dissolved constraints to learning and created tremendous opportunities through its application across all levels.

With access to technology seeping across the length and breadth of India, far beyond the metropolitan and tier 2 cities, we are transitioning ourselves to become an informed and cognizant society. Our empowerment is heralded by the current wave of inclusive development initiatives like Digital India, Skilling India and several others, I am delighted to see this long held vision of mine coming to fruition.

An Early Start with Technology
There are three defined fundamental principles of education as established by the Ministry of Human Resources and Development- Accessibility, Equity and Quality. These are to be facilitated to all educational institutions with commodity hardware, internet connectivity and affordable access to high quality e-content.
This collaboration, where ministerial agencies are to provide the basic infrastructure, the role of education technology companies assumes significance many times over. They are to be analyzed for their role and contribution to these programs. Educational Technology enterprises in India today have the twin tasks of providing specialized and ground breaking content as well as streamlining their delivery. The evolution of education technology companies in India has brought the concept of "anytime, anywhere learning" to the forefront. Learners today have an exposure to an engaging, interactive and involved process of learning that is not restricted to the brick and mortar classrooms of yesteryear and that is why, I firmly believe that education technology has opened up the landscape to every learner by fostering a synergy between technology providers and content providers.

Increase in Involvement and Interactivity
These disruptive education technology enterprises have led to a fast catching cultural change in higher education. Previously, formal education met its end at a certain point in an individual's life. Today, there is no age bar to learning. Learners of all backgrounds and age brackets today are inspired towards higher and specialized learning with their focus on appropriate pedagogy for e-learning, convenient online availability of teachers to guide and mentor them and online assessments and certifications from some of the most reputable institutions of the country. Smart Technology is enabling teachers and students to engage more proactively. Learners have access to content from across the globe that's accredited to renowned institutions. Encouraged investors in this sector have recognized education as an industry by making smart education more inclusive and technologically advanced.

The Future belongs to Online Education
With the advent of the smart education concept in India, technology and access to the internet has created a learning environment which has increased participation across smaller cities and encouraged learning among all sections of society.

Stepping forward into a paperless world of online learning, education technology enterprises of today are making the heavy textbooks of yesteryear's academic institutions redundant. The significant investments made in technological research and developments have proven to provide higher returns and be more effective than mere textbooks in the long run.

Today, the concept of virtual Integrated Learning is being lauded by knowledge seekers and providers alike with exponentially growing participation. The focus on appropriate pedagogy for e-learning through the availability of online courses and mentors will help to bridge the chasm between potential learners and quality education. India's current mood and momentum with the presence of technology oriented education facilitators is definitely "Changing the Way India Learns."

About the author: Aditya Malik
Aditya Malik is a successful tech-entrepreneur, CEO and MD of Talentedge, one of the country's leading new age, technology driven ISO: 9001-2008 certified interactive education companies. He is the face of Talentedge and helms a variety of functions like Senior Leadership, Product development and delivery, Sales and marketing, HR and technology, Regulatory and Government bodies, General expansion etc. Besides this, he is responsible for the company's P&L account and is also accountable for all legal, financial, compliances and HR related matters.