Why India needs Online Education, Now!
By Kabir Chadha, India Country Manager, Coursera | Thursday, 23 Mar 2017, 07:08 IST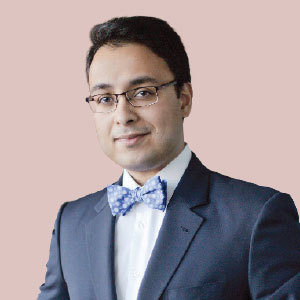 Whether Engineering or MBA colleges, significant percent of fresh graduates are unable to get a job of their choice according to their skills and many of them do not get any at all. Out of the many reasons of such dearth of acquiring a decent job, the main reason is that the academic curriculum followed in their institution does not fulfill industrial requirement they look forward to. It is believed that other than the top tier institutions, the rest of the institutes lack in bridging this gap of the academic curriculum and industrial requirement. Whether the learning system or the pedagogy is strong or poor, the matter of concern is the academic curriculum. If a fresh graduate is expected to review coding and programming immediately after he/she joins an organization, the question of whether these institutes provide such level of skill sets into the students arises. And, the obvious answer will be in negative.
In such a situation, organizations that are providing online education can bridge this gap. Online education providers serve the same purpose at a very less investment providing world-class content of industrial relevance. The certification courses are meant to get the students an added advantage for themselves as well as for their future employers. These online courses are smart solution to the country's challenges in the education system made available to millions of people at the same time from best institutes across the world. Presently, millions of people consisting of students and professionals acquiring courses from premiere international universities and institutions through online education providers. Another facet of such courses is that they enable people to connect with institutes who are otherwise unable to do so due to various constraints thereby making the learning process more exciting.
Though, there is growing need for E-learning in this technology driven world, the online courses are not a fully replaceable form of learning in comparison to the traditional classroom based one, yet it makes education more interesting. The contents included in various online courses are student-centric making the whole process interesting enough to engage the participants through forums, chats and discussions. Further discussing about the facilitators- the mentors; they can be classified into two categories: teacher and professor. Professors are the ones responsible for not just teaching but also contribute to their field of expertise through research projects, publishing papers, explore their subject to discover new concepts, which is why online education is not a threat to traditional form of learning but a supplement. This supplement is helpful in minimizing the time consumed in a regular class having the benefit of representing concepts with visual representation. Moreover, these contents are actually instrumental in retaining the interest of the students who are mostly working men and women taking out time to study out of their busy schedule.
Online education as any other flourishing field has its own drawbacks. One of the bottlenecks of online learning is the completion rate. If one does not have discipline and cannot self monitor then the course fails its purpose. We are constantly working on this issue but without a proper cooperation from the student the issue cannot be curbed easily. There are few measures that can be taken to increase the completion rate which increases when people pay and that behavior is consistent across all countries not only in India as people follow through when they know that they have made an investment. Making the contents modular also involves making it more interesting and short and finally improving the same so that people keep coming back for more.
This online education sector is witnessing a lot of healthy competition today and so far there is no business model that can be considered as flawless. So the next five years will be spent in a lot of experimentation and innovation in addition to scaling up of existing businesses. If we look back the MOOC movement started in 2012 when Coursera, Edex and Udacity came to be, four years later each of the organizations have done well but they are not giant organizations yet, they still face issues such as completion rate and fragmented content model. The next five years will be used to solve these issues and then there can seen some sort of consolidation with larger organizations emerging in the field along with a lot more education technology organizations in next few years.