Why Skill Development is Crucial for Fresh Graduates
By Mr. Nikhil Barshikar Managing Director, Imarticus Learning | Monday, 06 Aug 2018, 04:43 IST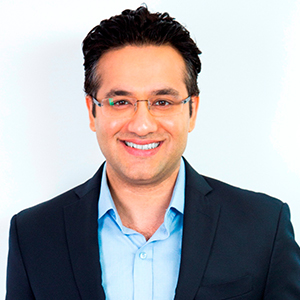 In India, higher education is something of a paradox. The customary point of having a college degree is to get a decent job and earn more than just the minimum wage. However, barring a few professional courses like medicine or engineering, a bachelor's degree in most fields is just not adequate to secure a well-paying job in the present times.
Higher education institutions in the country very evidently lack vocational or skill-based courses. This situation is rather inconsistent with the need in the market; 90 percent of jobs in India are skill-based. The country's status as a rapidly growing economy is underlined by the rising demand for a work force possessing employable skills.
A recent report by World Bank stated that there will be 8.5 lakhs new entrants in the job market each month until 2024.However, according to the India Skills Report 2014, less than 30 percent students entering the job market are able to meet the criteria set by employers. Only 11 percent of the 550 million people under the age of 25 years are currently enrolled in tertiary institutions, in comparison to the world average of 23 percent. Considering these facts, a difficult task lies ahead for the government and educational institutions in the country. With an urgent need to facilitate skill development among 500 million Indians, the scale of India's employability conundrum is massive.
So, what can we do to tackle this challenge?
Aligning curricula with industry requirements - It is imperative for the academic curriculum at undergraduate levels to adapt with the evolution in the labour market across various sectors. Although most fields have gone through changes at a massive scale, university and college curricula haven't, and remain inflexible to revision.
Colleges, and even schools, must reconsider the efficacy of existing pedagogic methods and modify them to realign the focus from a theory-heavy teaching system to a more practical and technology-based approach. Furthermore, incorporating industry-relevant online courses into the regular curriculum can empower students with valuable insights about the industry, as well as with useful skills that significantly raise their employability once they graduate.
Adopting a skill-based approach to education - According to a recent NASSCOM report, by 2020, 2 out of 3 millennial would like to assume a managerial position within 3 years of joining an organisation. In the changing paradigms of employment, creative thinking, higher level problem solving, interpersonal skills, innovation, and decision-making are now among the core skill sets that companies demand of their employees. Educational institutions, therefore, need to shift their focus to a more hands-on learning approach. Graduates and post-graduates entering the job market can also raise their likelihood of being successful if they possess good communication skills, leadership capabilities, and good interpersonal skills.
Creating opportunities to re-skill and up-skill employees
Considering the highly competitive nature of the market, organisations also roll out skill development initiatives to enhance the existing capabilities of their talent pools, which can help in nurturing employees to take up new roles or enhance their performance in existing ones. While major companies and corporations do facilitate training programs for employees, small and medium-sized companies – constituting a majority of the market at 70 percent – avoid training their employees, citing affordability as a primary reason. The fast-changing job market is also a reason for companies to not undertake training and development; business owners fear employees may seek opportunities elsewhere, making the investment made in training programs a complete loss for the company.
The recent spate of lay-offs by some of the country's top IT companies accentuates the need for employees to re-skill and up-skill themselves regularly and for companies to adopt a culture of regular training and development. The current industry scenario is such that organisations want quick and ready solutions to problems. In this environment, employees with the pertinent skills and knowledge corresponding to their job role can achieve stability in their careers, while vastly increasing their chances of quickly progressing up the organisational ladder.
With technology ushering in wide-spread changes, the corporate landscape is more competitive than ever before. Hence, students and professionals need to proactively make efforts to up-skill themselves at various stages if they are to survive in it. Adopting a skill-based learning model will ensure that students easily transition to take on better job responsibilities in the industry, while companies will benefit from a team of skilled employees that can expertly take on bigger challenges.
Nikhil Barshikar
He works with a professional education institute focused on bridging the gap between industry & academia by offering certified industry-endorsed courses in Financial Services, Business Analysis, and Business Analytics & Wealth Management through classroom and online programs.