A Right Industry with a Right Institute can Make the Right Difference
By Ajay Kukreja, Country Human Resources Director, Honeywell India | Monday, 30 Jul 2018, 11:56 IST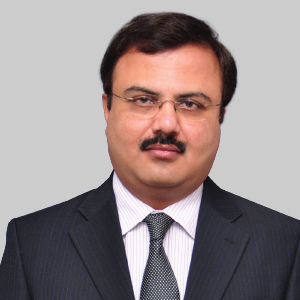 In ancient times, India had the Gurukula system of education where anyone who wished to study went to a teacher's (guru) house and requested to be taught. Learning was directly linked to practice, and not confined to memorizing data. The modern school system was introduced in India by the English. The curriculum was confined to "modern" subjects such as science and mathematics. Teaching was confined to classrooms and the link with practice, to learn new things was broken. Then the 10+2+3 pattern of education was adopted, and the whole process of learning changed in India. Through this change the nation has made progress in terms of increasing the literacy rate to approximately three-quarters of the population. The country has an improved education system now but why are there still more than a handful of college graduates without a job in hand? Why are industries not pushing enough to work with institutes to bring back the practice based system the country had from the very beginning, ensuring enough ready talent to meet every industrial need. Industry – institute partnering in the process of co-creation of curriculum, makes learning more practice based.
In the current academic system in India, there is a fair amount of rigidity on subject combinations, when the trend now is more about inter-disciplinary studies. A motor car is no longer only a mechanical engineer's sole problem, it has more sensors and on-board computers for an electronics engineer to play a big role in the production of a car. This is why joint evaluation processes should be experimented to assess students correctly. Showing them their strengths and guiding them towards a more accurate result. Industries in the same way should look for institutions that are willing to alter their curriculum and make themselves flexible enough to create job ready students and not just graduates.
Students at the industries should be evaluated based primarily on the basis of various parameters such as, curriculum, benchmarking, work location, compensation budget and relationship with the institute. Interns should be hired everywhere, to evaluate the quality of education and suitability of institutes. Collaborative research works are what gives students the extra edge to be more competitively ready for jobs, right after college. Companies must emphasize on the pivotal aspect of the strategic relationship between faculty and students, ensuring that programs are added to make the faculty and students work together on solving the current industrial issues. This is one factor which puts students in the driver's seat while looking for a job.
What should institutions focus on?
Technology today is moving at a great pace. It has now started moving towards, wearable devices, mobility, and secure access from mobile devices. Technologies that make more intuitive products with speech or gesture recognition or, perhaps, even Artificial Intelligence could hold the key. And with this moving pace comes the countless number of current opportunities in the IT industry for fresh engineers to work with. Institutions should concentrate on setting up a collaboration mechanism with the corporations that hire students from them, to create awareness among students of the current technological problems.
Students should be allowed to provide feedback on teachers, on the quality of their teaching, their ability to share relevant/practical examples, and their engagement with students. Institutes where industry expert values can be given and received are often the ones who top the list in producing job ready graduates. Being a technology organization, Honeywell looks at the vertical aspect of development and helps prepare students to meet the securrent standards. By partnering with select institutions, the firm helps in designing a syllabus which benefits both the parties. Their expert views are added to the curriculum to make students more effective after they graduate. A new breed of students, are thus raised learning to face and solve the current day to day problems of the industrial world. Education is now driven by radical changes in the information and technology domain. Technology has made education more collaborative and experiential. This is why the recent years have seen a shift in the way education is being delivered. Academic calendars show how important industry influence has been in preparing employable students. Mutually beneficial partnerships are often achieved when right industries combine with right institutions to prepare right students for the right jobs. (As told to HER Team).