Addressing the Loopholes in Modern Education
By Deepak Lamba, President, TimesPro Institute | Monday, 30 Jul 2018, 11:36 IST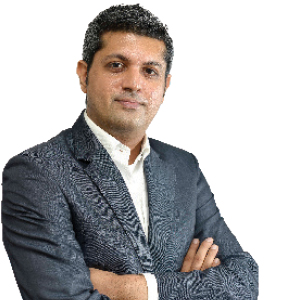 Formal education, especially at the undergraduate level, has been in the process of constant reformation. The course structure now involves some practical projects to improve on textual learning. Despite such changes, the scope of formal education is still very limited when it comes to teaching students the practical job skills. The prescribed education may lay the groundwork, provide students with an overview of the industry, and teach them the basic need-to-know concepts, but students seldom have an opportunity to apply these concepts to real-life situations, and hence their problem solving skills do not continue to evolve.

Blaming the students alone is not the correct option. Most parents insist on good academic grades, not caring if the child is actually learning any valuable skill or not. In fact, it is our primary and secondary education which instills the textbook education obsession in the students from a young age. Vocational training is essential to undo this conditioning and teach students practical skills necessary of a successful and profitable career. Vocational education helps fill the gap by providing students with practical skills and knowledge which prepares them for their professional tenure. It enables them to take theoretical concepts and apply them in practical situations. It teaches students niche skills which transcend textbook knowledge and makes them job ready.

It is highly imperative to consider the interests and passions of a student. Our education system, unfortunately judges the potential of a student based on his/her performance in a written exam and the total obtained on a mark sheet. Colleges and universities thus filter out the best minds from the lot with high cut offs, but the non-academic competencies of students are not necessarily taken into account. Students who excel in theoretical exams may not necessarily perform well under job pressure or have an innovative problem-solving approach during crisis. The majority of the mainstream courses are also designed to cater to textual knowledge, rather than encouraging practical and logical thinking. This is one of the main reasons that the quality of workforce even from reputed institutes, is not up to the required standard. As a result, fresh graduates hired for various industries face difficulty in dealing with the work demands; at times they are not clear on their concepts that they learn in college and on other occasions, those concepts are hardly relevant for the job at hand.

If I were given a chance to incorporate changes to the primary and secondary level, I would encourage a more creative and liberal education style and introduce well planned and skill-based courses. These courses need to be structured to impart on-the-job training and must be taught by industry trained veterans. As an example, for one of our courses- PGDBA (Post Graduate Diploma in Business Analytics), we have Sray Agarwal, faculty member and subject matter expert who has been previously associated with e-commerce giants like Snapdeal and FabFurnish. He has extensive experience in the field of data science and in business analytics industry. He is also involved in other activities such as marketing, training, case-studies creation, consulting, product developments, WRT data science and BA.

In the current industrial scenario of cut-throat competition, where every second is crucial, it is very important for today's youth to be job-ready. It is the basic knowledge and skills learnt from vocational training which makes all the difference and gives them an edge over their colleagues. Our post graduate diploma course (PGD) in Business Analytics focuses on the understanding of analytical concept tools and techniques which help students solve business problems that might arise frequently during work. Similarly, the PGD in Finance and Accounts is designed to give a hands-on-experience through several carefully chiselled modules in each area of Finance & Accounts rather than mere classroom expositions.
The current generation of working professionals come from a strictly formal educational background and often find it difficult to keep up with the constantly changing trends and needs of the industry. Companies need to invest time in training their employees to bring them up to speed but they might not have the time or resources. In such cases, a short and intensive professional course helps to bridge the gap. TimesPro offers students and young professionals 2 to 6 month courses which help them hone their skills and industry knowledge.

The corporate sector in India is adapting international operations standards and every job profile is becoming extremely defined and specialised. With employers expecting the new recruits to fit in and start performing from the first day and first hour of the job, it becomes essential for aspiring executive professionals to have some hands-on experience before they step into the industry. We focus on building a combination of requisite skills and industry knowledge. My advice to the student community is that they should take up the challenge and try to transform themselves into 'Trained Quality Professionals' to help them differentiate from the rest .I conclude by offering you the same advice that I received when I was younger. Whatever your plans may be, just make up your mind to pursue a fruitful and long-term career.

Deepak Lamba
An alumnus of the reputed University of Pune, Deepak Lamba is the President of TimesPro Institute which is run by the prestigious Times Group. A highly innovative and influential executive, Lamba has previously served as the Director of Viacom Brand Solutions as well as the Business Head of Bloomberg UTV.