Big Data - Helping Marketers Find the Small Things that Matter
By Sriram Chandrasekaran, Sr. Technical Manager, Epsilon | Wednesday, 16 Aug 2017, 09:19 IST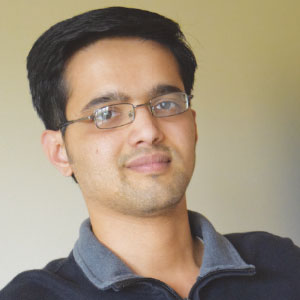 What makes you go back to a brand over and over again? While, price might be a factor, in this cutthroat world of competitive marketing, it is actually the small things that matter. An expensive vacation might have felt completely worth the money, just because the waiter at your hotel surprised you with the drink that you like or the car rental company gave you a car that you have always wanted to drive. While any hotel or car rental company could have offered you the same price, you may show a propensity to be loyal to the brand that knows you better.
As a marketer, how can you quickly and cost-effectively understand these small things about your consumer? How can you personalize your offering to individuals? According to a recent Customer Experience Maturity Report that Epsilon released in partnership with Econsultancy, nearly 48 percent of client-side respondents rate their companies as being "not very advanced" in their approach to customer experience. Additionally, the majority of respondents felt that optimizing internal collaboration between multi-disciplined teams and using data to better understand behaviors were the most important factors to deliver a great customer experience.
Big data is the key that will help you answer these (not-so-easy) questions but it is clearly a challenge that marketers need to overcome. Consider focusing on these three areas to find success:
Data Lakes vs. Traditional Data Warehouses
Big data is not new. It is the data that we have always had - customer data, their transactions, loyalty data, click stream data, web logs, CRM data, social media data and many more ' but digital channels have magnified the amount of data a marketer must get through to uncover true customer insights. Some of these data sets are structured while others are semi-structured or unstructured. Traditional Data Warehouses (DW) have stood the test of time, storing and processing structured data sets, providing key business insights and analytics. Data from your transactional systems and offline systems flow into a well-defined schema in your relational DW. While unstructured data sets (like social media data) were always available, it was not readily consumable through traditional warehouses. A data lake helps solve this exact problem a data lake can store vast amounts of data in a raw format and provides the capability of bringing together your structured and unstructured data sets.
Know What you Do Not Know
As a marketer, if you do not know what you do not know about your customer, you are at risk. Finding out the list of things you need to know about your customer, is half the battle won. Your data warehouse is a great starting point to slice and dice your data to get a deeper understanding of your customer. However, in order to get a 360-degree view, derive behavior patterns and start predicting more accurately, you will need to go past the boundaries of your warehouse, tapping into raw data and connecting them back to your customer. The flexibility to hop across various data points in a not-so-boxed approach is essential to know what you do not know. However, you must take it a step further and make that data actionable for your customer experience and marketing efforts through marketing technology integration.

Mapping Consumer Behavior
In my previous vacation example, let us examine how big data can lend its hand to make a difference. On top of the basic data points that hotel might have (like age, previous stays, number in household), it can draw a ton of rich data from deluging social media platforms. The customer's tweet about their upcoming trip, the keyword searches that they are doing to figure out a list of activities during the stay, the comments they like about previous reviews - all of this is gold for the hotel brand. Big data applications can process all of these data relatively quicker and cheaper elevating technology offerings to a newer level. By bringing these insights into your data lake and through marketing technology integration you can leverage these insights to deliver more personalized messages via email, online and even in-person or on-site.
Giving the customer what they want before they ask for it, takes customer service and customer experience to the next level. Delivering the right message at the right time is now more important than it has been ever before. With the avalanche of data that is out there, big data is here to stay, helping marketers find the small things that matter to drive brand growth.

Sriram Chandrasekaran
Sriram Chandrasekaran is a versatile technology leader, passionate about solving business problems using technology and data. He has several years of software development and architecting experience, managing large scale Loyalty/CRM projects. He loves to roll up his sleeves and get his hands dirty to solve the toughest of challenges. He holds a Master's in Business Administration (University of Texas, Dallas) and a Master's in Computer Science (University of Alabama, Huntsville) which has enabled him to follow him passion.